If your conservatory suffers from condensation, or is too hot and too cold, having a new conservatory roof brings a host of features and benefits.  In this article, we explain the typical costs of an insulated conservatory roof as well as a rough guide to prices on other materials too.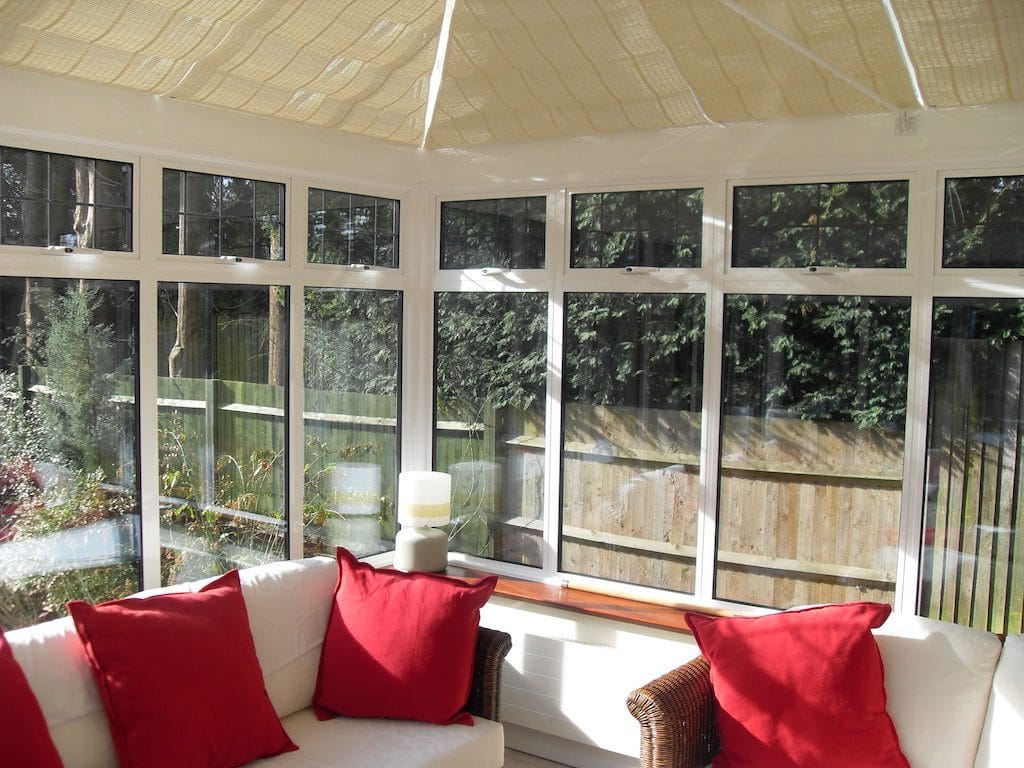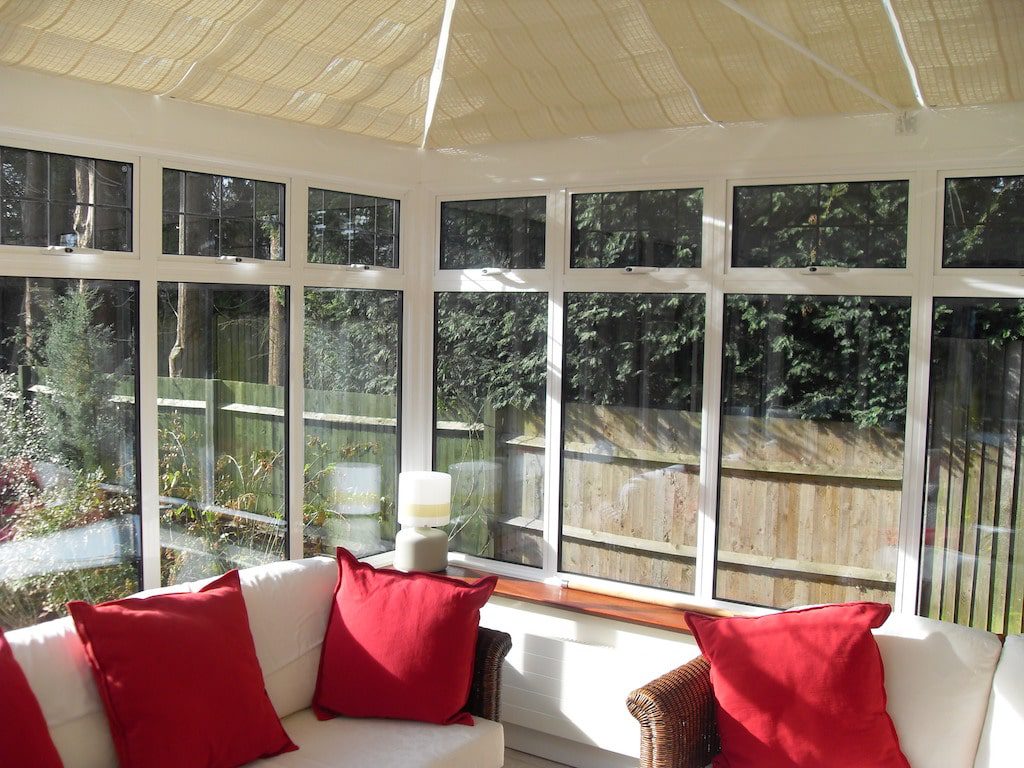 Working out the cost for conservatory roof insulation.
Firstly, the nature of the home improvement market, like other building products means a home survey gives you the most accurate conservatory roof insulation cost.  Only with a home survey do you get a firm price.  However, you also get a greater understanding of what's involved in replacing your conservatory roof.
All our products come made to order, and therefore without recommended retail prices. However, we can help you make an informed decision as well as talk about other options and how they compare to our insulated aluminium roof panels.
Every product on the market intended to replace your old polycarbonate roof will provide benefits.  However many of these come with different features to our insulated panels.
Heavy tiled roofs may require additional reinforcement to your conservatory structure.  Our panels use the existing roof, whether PVCu, aluminium, as well as timber.
False ceilings with insulation do not remove your poorly insulated glass or polycarbonate. With this method, you get an internal new ceiling. However, moisture may find its way within the roof cavity.
Even new glass or new polycarbonate does not provide the low U-Values of a well-insulated panel.
Our top tips for your conservatory roof insulation cost.
Here are our top tips for getting the best experience when getting quotes for a new conservatory roof.
Compare prices.
Professionals recommend you get two or three quotes when buying new windows and doors.  The same applies to the many conservatory roof products on the market.  The 'conservatory refurbishment' market is grown with many different providers and prices.  Therefore do your research and don't just rely on one quotation.
While it is tempting to go for the lowest price, our advice is to check the products on a like-for-like basis.
Look at local businesses.
A local business focuses on providing you with the best possible service with reputation being critical.  By all means, get a quote from one of the national firms. However, you will often get lower prices as well as a more personal service with a smaller business.
Always get your quotation in writing.
It is often tempting to get a telephone or an online quote. You may already know the size and style of your conservatory, number of panels and so on.  Online and verbal quotations do not take into account other relevant factors.  For instance, access to your roof, side or rear access for the materials, no parking zones in city centres are all excellent examples affecting your conservatory roof insulation cost.
Another reason why a home survey is the best way to get an accurate and firm quotation.
Get a free quote today for your new conservatory roof.
We know you have many choices ranging from DIY conservatory roof insulation up to a complete re-build of your existing conservatory.
Whichever method you choose, you will benefit from an improved internal temperature and newly found levels of comfort.  However, consider any conservatory roof insulation cost against quality and anticipated service life.  Budget is important, but getting the right product for you and your home matters too.
Our prices start at approximately £2500 depending on the size and type of your conservatory but getting a firm quotation is easy. Therefore, get in touch today to talk to us or fill in our quick contact form to find out more.