Our insulated aluminium panels are one of the best conservatory roof insulation products, perfect for any inefficient old conservatory.  One of the most effective solutions for improving the temperature, the comfort of your existing conservatory as well as prolonging its service life.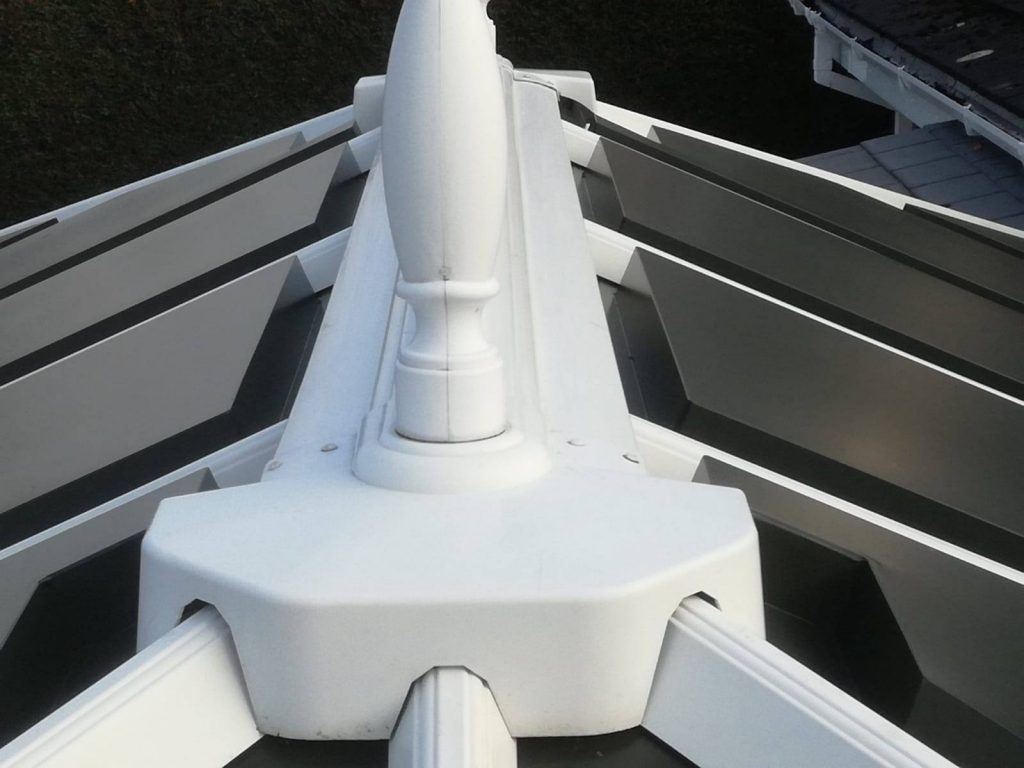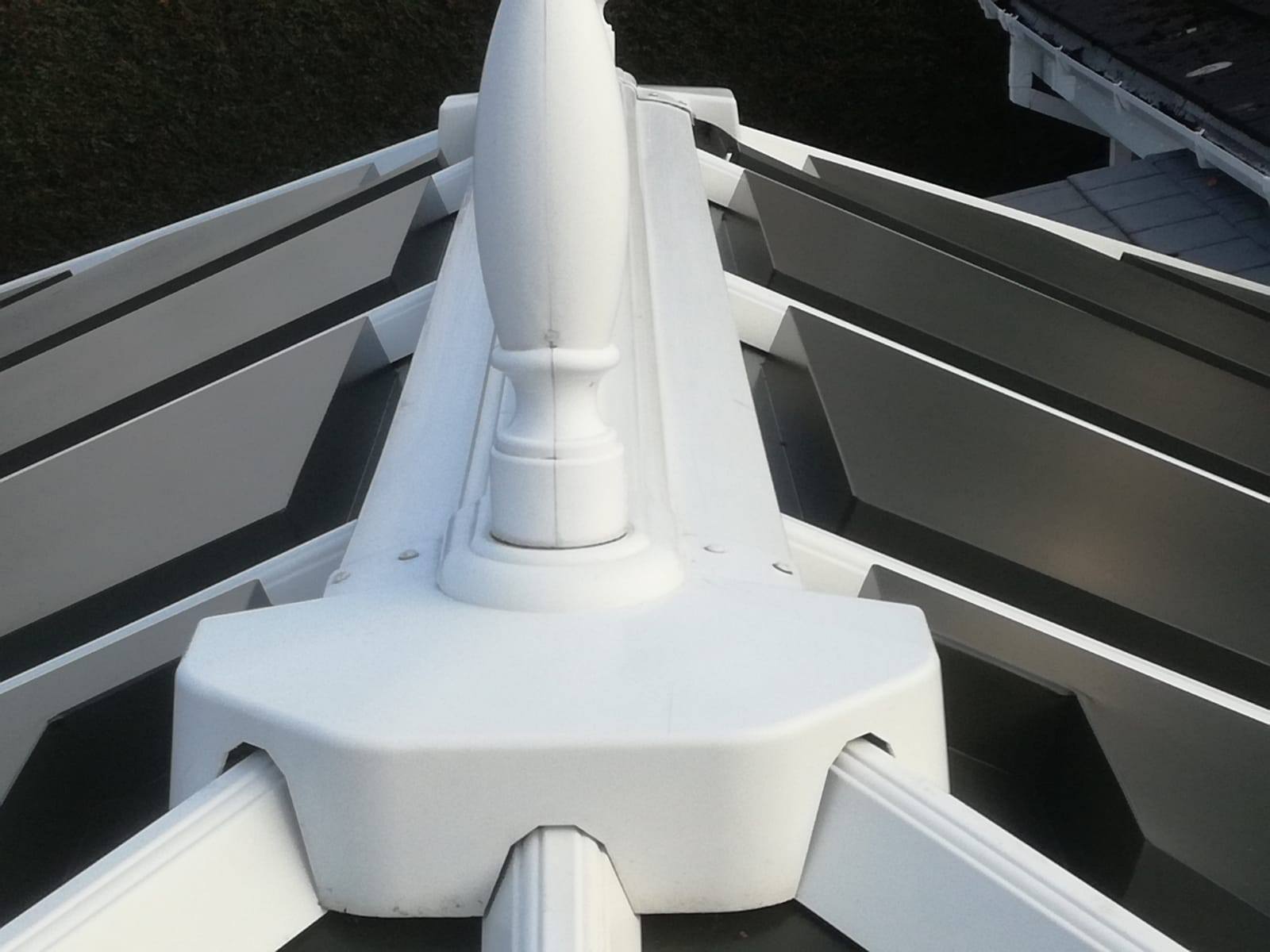 Aluminium conservatory roof insulation panels.
Not only do our aluminium panels look great, but they also perform a critical function.  Our insulated aluminium construction addresses all the problems associated with poorly insulated conservatories and their old roofs.
First of all, they stop excess energy leaking through your single glazed or polycarbonate roof.  Even if you have a double glazed roof, the thick thermal insulation outperforms typical glass units.  As a result, your most common complaint about your conservatory in winter or summer, we solve.
The quality construction with an attractive powder-coated surface helps regulate the temperature in any conservatory from day one.  Any PVCu, aluminium or timber conservatory instantly benefits.
Every aluminium panel comes thoughtfully designed, carefully measured, expertly crafted and professionally installed.  And they are not just for old conservatories. They even work in a brand new orangery, conservatory or lean-to.
Four Reasons to fit new aluminium conservatory panels.
Here are just some great reasons why our advanced and simple to fit panels let you use your conservatory just like any other room in your home. In fact, our panels address many of the annoying conditions unique to old conservatories.
Reflects heat away from your conservatory.
The summer phenomenon of a too-hot conservatory is substantially improved thanks to the thick thermal insulation and aluminium skins.  Thicker, stronger and more energy efficient than your existing old polycarbonate sheet.  Therefore your conservatory is once again useable in the summer to read, relax, work or entertain.
Conservatory roof panels prevents solar gain.
Solar gain doesn't just make a conservatory too hot, but it can also cause a too hot environment for plants as well as fade fabrics, blinds or your conservatory furniture.  When we transform your conservatory with our conservatory roof insulation panels, the light comes only from the windows and doors in your conservatory and not through the roof – just like a fully built extension with a solid roof.
Outstanding vapour and condensation control.
Another frustration with old conservatories is condensation.  The winter months are especially worse as the conservatory fights the colder outside temperature and warmer internal conditions.  Our panels feature latest-generation insulation between the durable aluminium skins.  You benefit from noticeably reduced moisture in your newly-renovated room.
Instant interior comfort with conservatory roof insulation panels.
Cool in summer, warm in the winter and even quieter.  Where previously, rain on a conservatory roof was too loud, now it is barely noticeable.  Once again thick insulation and a sealed construction make a noisy roof a thing of the past.  Best of all, your conservatory warms up quickly and stays warm in the winter.  The summer creates a room you can walk into and use straight away. No more opening the windows and doors and returning when it has cooled down.
Get in touch today for a free quote and gain an extra room.
As well as the noticeable noise and comfort benefits of our conservatory roof insulation panels, value for money and simplicity in installation make our panels of the best products on the market.  Simple to fit, no building work, no reinforcement and no false ceilings.  Find out about all the benefits you get with the latest conservatory roof panels. 
Get in touch today to find out more and arrange a free quotation and home survey.