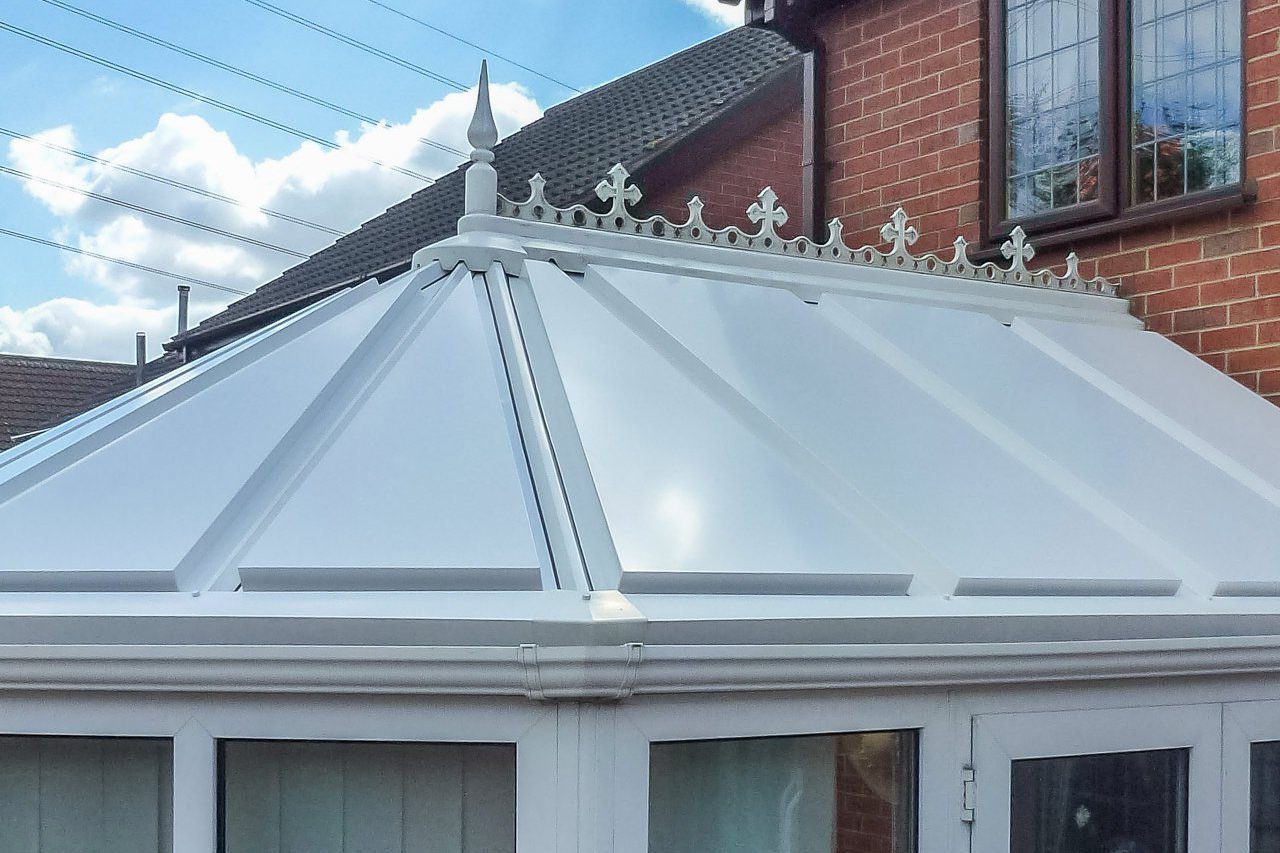 At Superior Conservatory Panels, we manufacture and install Thermotec roof panels and also a range of insulated aluminium panels.  Our panels are specifically designed to provide an easy, low-cost solution for old or new conservatories.
For example, our Thermotec roof panels replace your old polycarbonate or glass roof.  As well as roof panels we also provide a range of flat aluminium panels. These work in the same way as roof panels but designed for windows, doors or glazing without the need for glass transparency.  Best of all, all our panels work in any window or door regardless of material. Not only do you benefit from improved comfort, but also better energy efficiency and appearance.
Thermotec roof panels.
To begin with, our quality conservatory roof panels offer lightweight aluminium with a substantial insulation. Therefore, your new conservatory roof is light but also strong.  And, there is often no need for planning permission or building regulation compliance.  Best of all there is none of the weight, building work or extended lead times associated with other types of conservatory roof panels.  Your new panels come perfectly made for your existing framework.
Whatever the style, shape or size of your conservatory, our Thermotec roof panels provide a better, simpler and often cheaper solution.  Even better is their suitability for PVCu, aluminium or timber conservatories. Here is how we can improve your home with our made-to-order insulated Thermotec conservatory roof panels.
---
---
---
---
---
See how our panels can help.
Above all, and unlike many other products, they work with virtually all brands of PVCu or upvc conservatories. In other words, conservatories from the established, current and even discontinued brands work with our Thermotec roof panels. For instance, conservatories from Everest, Anglian, Weathershield, Ultraframe Stormshield, Safestyle, Rehau, Kommerling, Veka, Eurocell and many others. As a result, we take a headache out of working with older conservatories.
We help where other companies generally refuse to work on older brands and systems.
In the same way, our conservatory roof panels improve your conservatory, they also come with a fast, simple and trouble-free installation.  First of all, we discuss your requirements. Second, we carry out a home survey.  Finally, with virtually all our installations you immediately enjoy a better conservatory in one day.
Colour Choices with a 10 year guarantee.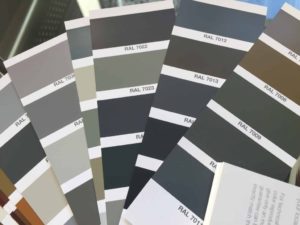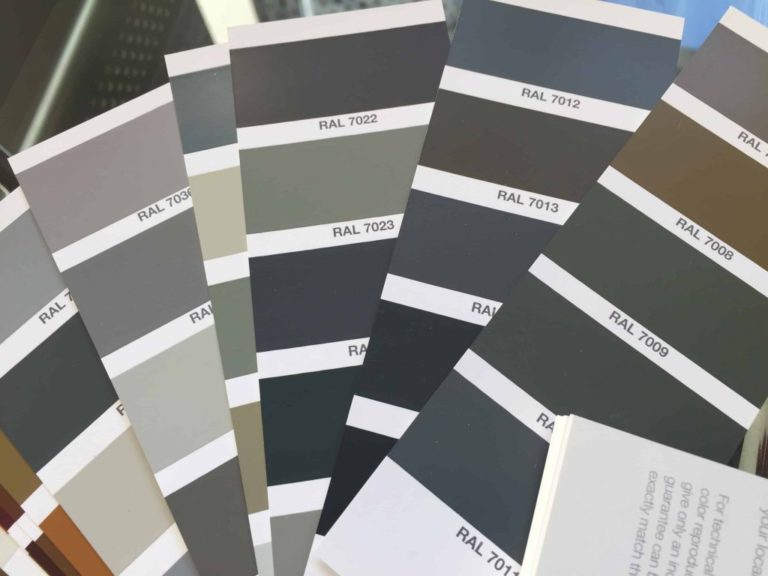 Not only do our Thermotec roof panels and flat panels offer durable colours, but they also come with a 10-year guarantee.  Importantly, our panels come with quality-assured certification for our colouring process.
At Superior Conservatory Panels we also provide the full choice of RAL colours.  As well as durable colours you also benefit from world-class powders such as Interpon Paints.  Our paint finishes even offer Qualicoat approval and also meet other established industry standards.
As a result, you benefit from durable satin, matt or gloss finishes. You even get the option of a different colour to the inside and outside of your new conservatory roof.  At Superior Conservatory Panels we offer even more ways to transform your existing conservatory.
Free quotation and free home survey.
To illustrate further how our panels improve homes, take a look at our variety of projects using Thermotec conservatory roof panels. 
Contact us today for a free quotation or home survey.  Complete our easy to use contact form and we will get in touch.  Alternatively, if you have more details about your conservatory get a detailed quote today.
---