Our range of flat aluminium insulated panels provide a new fresh infill panel. For instance, lower sections of your existing conservatory often come with flat panels. Furthermore, our aluminium panels work with PVCu and aluminium windows or doors. As well as a new conservatory roof, improve other areas of your conservatory with quality-made powder coated flat aluminium panels.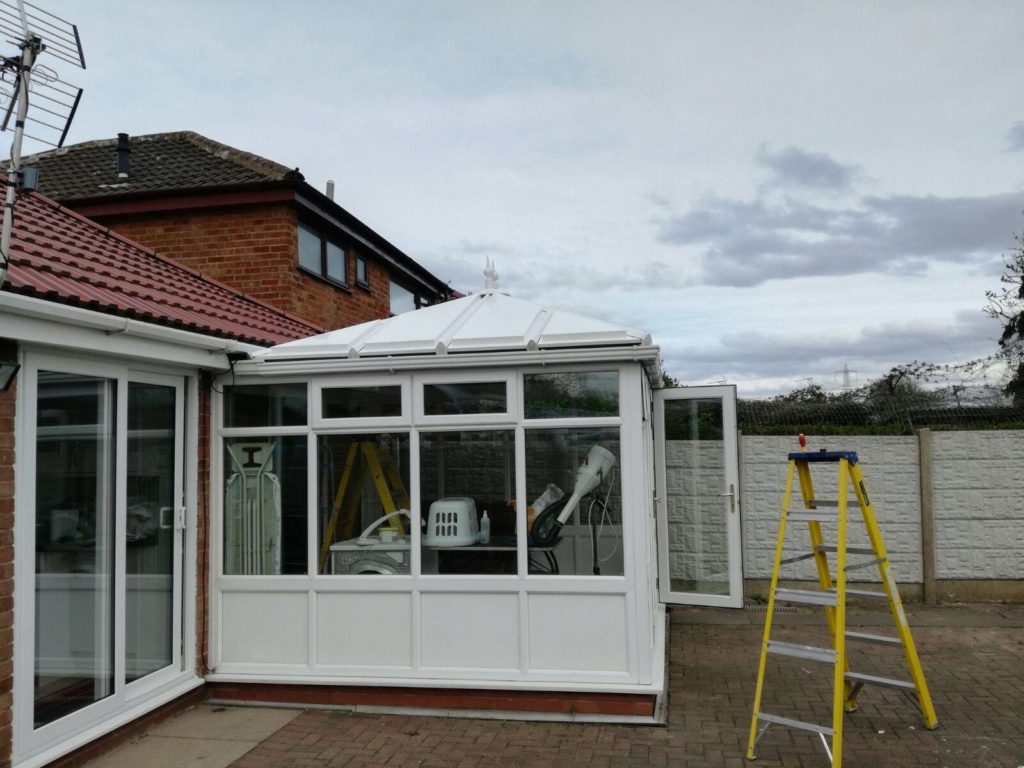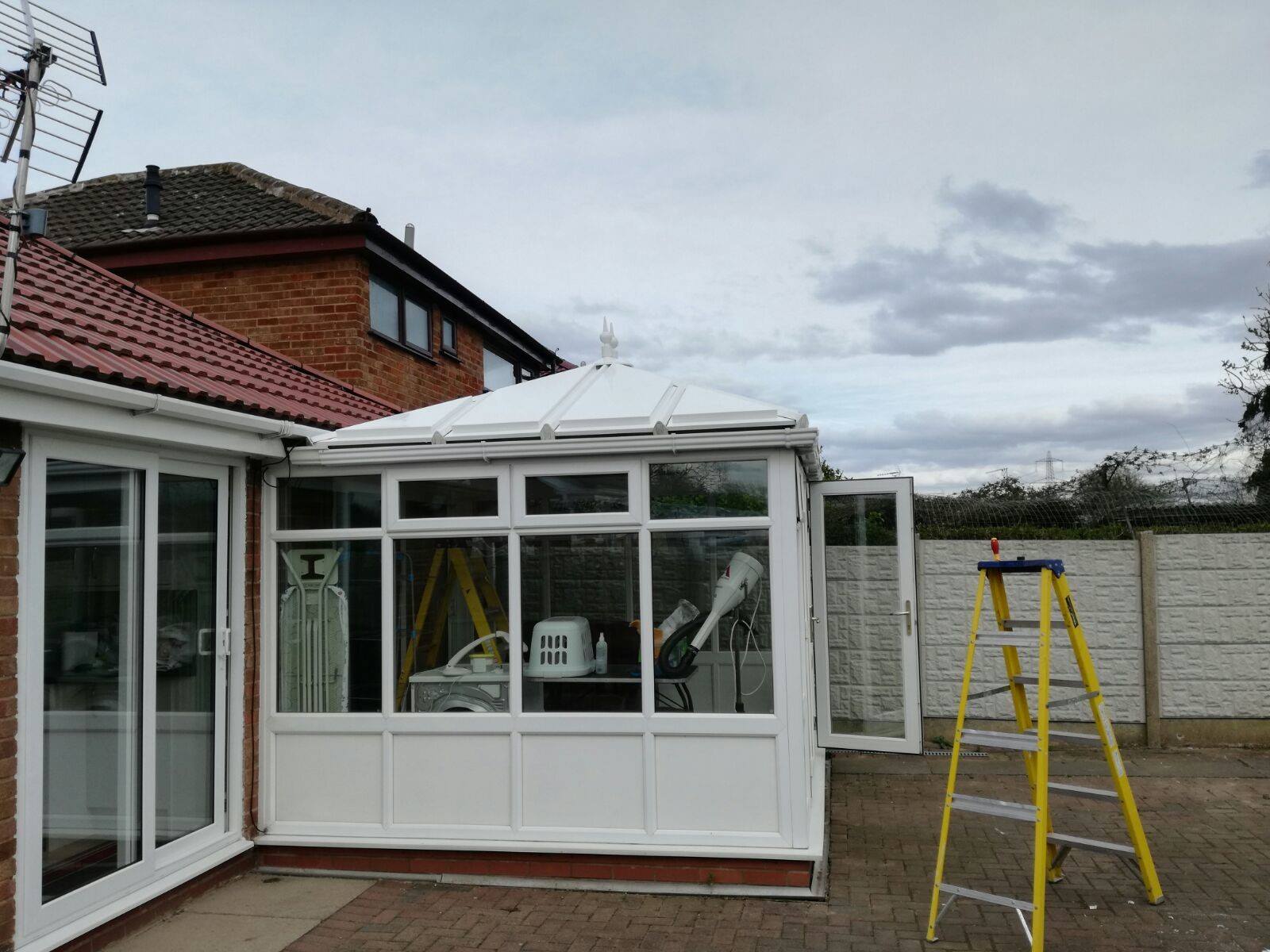 Flat aluminium insulated panels.
Use our aluminium insulated panels as part of your overall conservatory replacement. In particular, we change the existing panels of your conservatory doors and windows with fresh new flat aluminium insulated panels.  We also provide panels for any side, back or garage doors with a glazed top section and panelled lower section. Therefore our panels provide a complete solution in your home.
As well as white or brown, our panels for your windows, doors or screens come in a huge choice of other colours.  Every panel is polyester powder coated with a choice of over 150 different colours.  In addition, choose from satin, matt or gloss shades.  Even better is the option of different colour panels inside and out as well as metallic-effect colours.  Contrasting colours also provide a new dimension and aesthetic to an older conservatory.
Features of flat aluminium panels for windows, doors and conservatories.
Our aluminium flat panels have two quality aluminium skins. Thermally bonded to an insulated core, the aluminium skins come in thicknesses from 0.6mm to 3mm thick, meeting most window, door and screen requirements.
The thermal core between the aluminium skins is available in a choice of materials and thicknesses, meeting most glazing rebates from 20mm up to 32mnm or more. Standard panels have polystyrene foams. There is also a range of reinforcements in timber or aluminium, providing greater strength to your panels should you need it.
Our panels have high-specification bonding and adhesion materials to ensure a long life. Therefore, in refurbishing your conservatory, windows or doors, you benefit from quality materials, built to last.
Aluminium Panel Specification:
Aluminium sheet thickness: 0.6mm to 3mm maximum
Panel Size Maximum: 4metres x 2metres
Panel Thickness: 10mm – 300mm
Insulation types available:
Standard Foam
Polyisocyanurate
Mineral Fibre
Polyurethane
Styrofoam timber
Styrofoam with inner timber core.
U Value of insulation. Ranges from 0.025 to 1.25 wm2K.
Quality aluminium flat panels to improve your windows and doors.
Benefit from all the advantages of our conservatory roof panels in your conservatory windows, and throughout your home. Contact us today for further information, prices and lead times.