Quality powder coated insulated roof panels for aluminium conservatories.  Take your existing white, brown or coloured lean-to, orangery or conservatory and turn it into a new room. As a result, you get a more comfortable, better conservatory.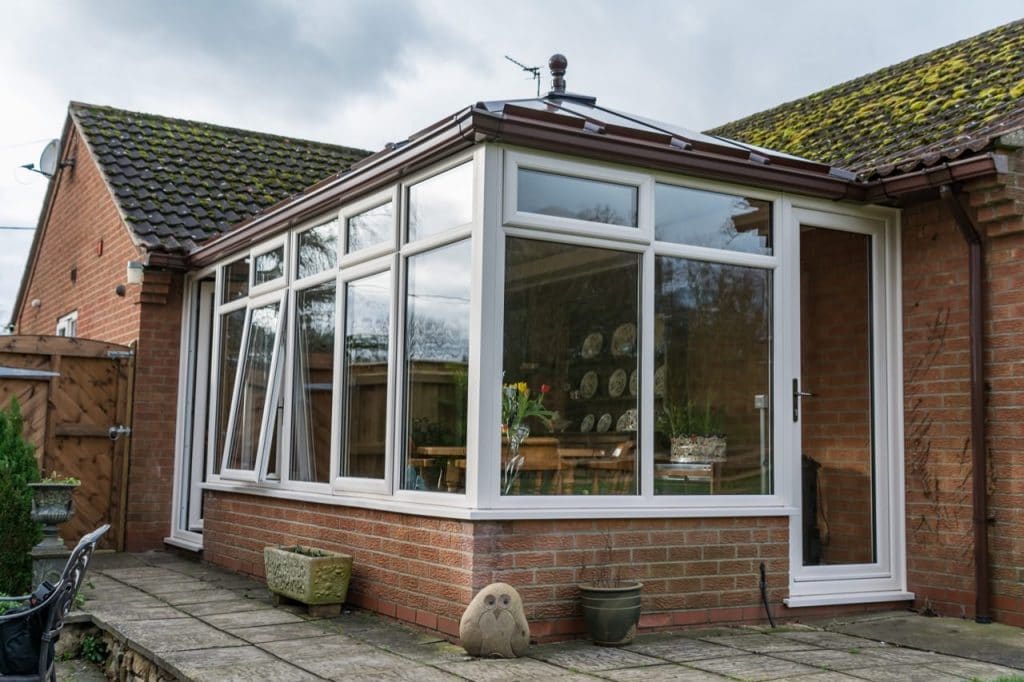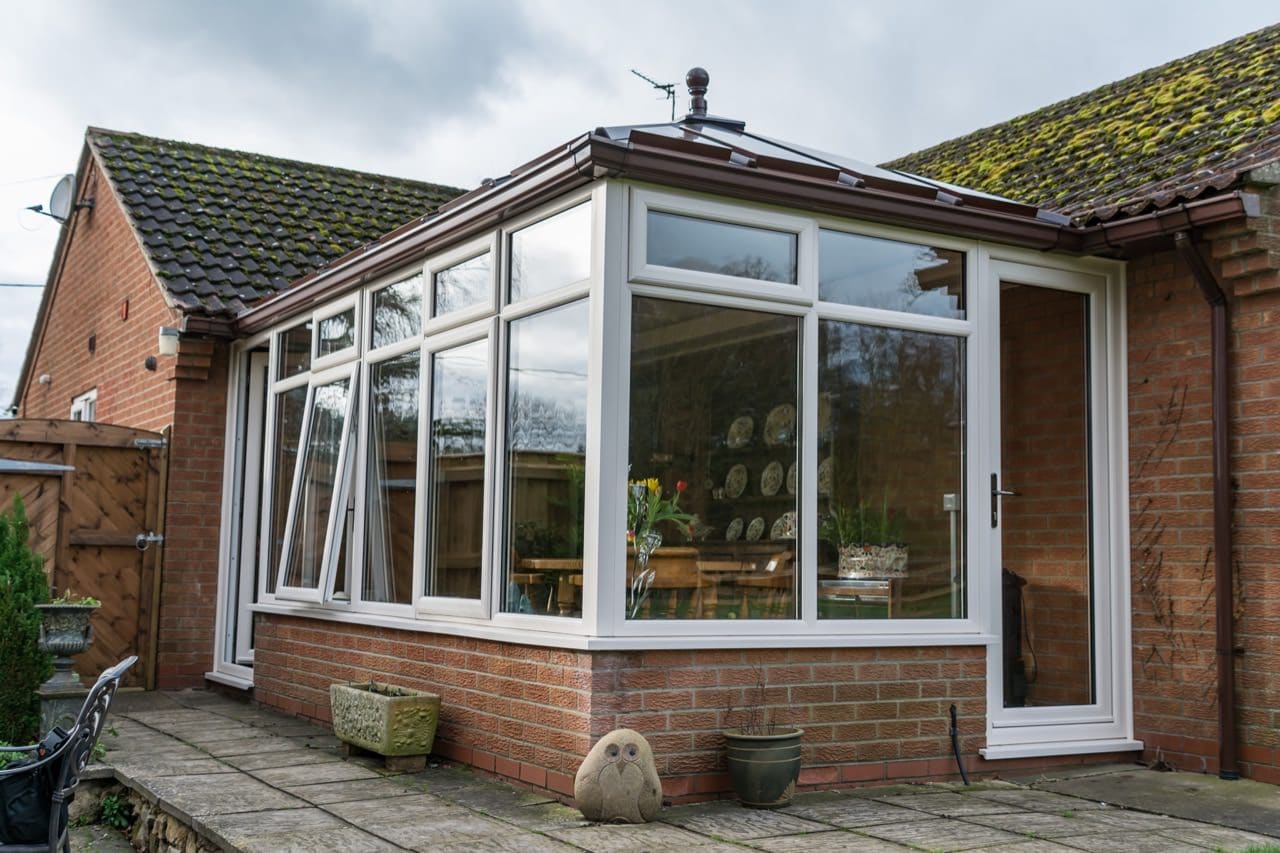 Made-to-order roof panels for aluminium conservatories.
Our made-to-order roof panels for aluminium conservatories work with any standard style or tailor-made conservatory.  Generally, old aluminium conservatories frequently featured a full aluminium roof. Or they come with PVCu internal roof bars and aluminium cappings.  We cater for almost any type and brand of aluminium roof in your conservatory. Importantly, our insulated aluminium roof panels turn it into a comfortable and energy efficient extension to your home.
We can also improve older glass structures from the big brands of the 1990's. For instance, well-known brands like Eden, Blackburns and PB Systems. Our roof panels will also work with conservatories from national companies, DIY stores and trade counters.
In particular, many existing Edwardian, Victorian, Georgian or Lean-to have a powder coated finish.  We can also colour match your existing colour with our roof panels. Subject to the condition of your existing powder paint, you benefit from a durable finish in over 150 different colours.
We replace your poorly insulated polycarbonate or glass with an insulated panel.   You then benefit from better internal temperature and improved insulation. Finally, your old conservatory is then quieter, more comfortable, cooler in summer and warmer in winter.
Aluminium conservatory refurbishment by professionals.
Firstly, 0ur insulated roof panels for aluminium conservatories come with 2mm thick inner and outer skins. Secondly, thick insulation is between the skins.  Finally you get a professionally applied powder coated colour.
Suitable for powder coated white, brown, black or dual colour conservatories.
Any aluminium conservatory style is suitable for refurbishment with our panels.
Large conservatory roof panels up to 1500mm wide and 3000mm long subject to survey.
Will glaze into your existing aluminium roof bars, slimline glazing bars, cappings and seals.
Your new roof installed in under one day with most projects.
If your house has any style of aluminium conservatory, we are confident we can bring it back to life. Contact us today to find out how we can help.
Your existing aluminium conservatory will be professionally surveyed and once completed can bring you all these benefits and more.
A colour matched roof and conservatory windows and doors.
A substantial improvement in internal comfort.
Reduced sun glare and condensation.
A quiet, relaxed and energy-efficient refurbished conservatory.
Enjoy your conservatory every day of the year.
We cater for all the major conservatory brands in aluminium.
If your existing aluminium roof has the rafter design, 24mm or 28mm units, or even single glass or polycarbonate, our roof panels will retro-fit into your existing roof.  We can replace old polycarbonate sheets, typically supplied from 4mm up to 35mm thick.
If your conservatory is any of these favourite brands, even if discontinued, at Superior Conservatory Panels, we can enhance your old conservatory.
|  Conservatory System  | Polycarbonate Roof | Glass Roof |
| --- | --- | --- |
| Anglian | ✓ | ✓ |
| AWS |  ✓ | ✓ |
|  Atlas |  ✓ | ✓ |
|  Alcan |  ✓ | ✓ |
|  Beaufort |  ✓ | ✓ |
| Blackburns | ✓ | ✓ |
| Everest | ✓ | ✓ |
| Eden | ✓ | ✓ |
| Glostal | ✓ | ✓ |
| Monarch | ✓ | ✓ |
| PB Group | ✓ | ✓ |
| Howells | ✓ | ✓ |
| Schuco | ✓ | ✓ |
| Smart Systems | ✓ | ✓ |
| Many other brands. | ✓ | ✓ |
| | | |
If your conservatory roof has failed units, cracked or discolour polycarbonate let our colour-matched powder coated roof panels bring it back to life without letting it stand unused or demolished. Strong, light and built to last our roof panels use your existing roof bars and materials with new roof panels fitted in one day.

Contact us today for prices and a free quotation.
Browse our portfolio of conservatory refurbishments to see the transformations to family homes. Contact us if you would like to find out more about our roof panels for aluminium conservatories or call us to speak to one of our friendly panel specialists.