At Superior Conservatory panels, we think that our Thermotec roof panels offer one of the best conservatory roof replacement products. In this article, we explain how you can benefit from our cost-effective insulated roof panels.  Importantly, we provide information on what our Thermotec roof panels are like to live with all year round.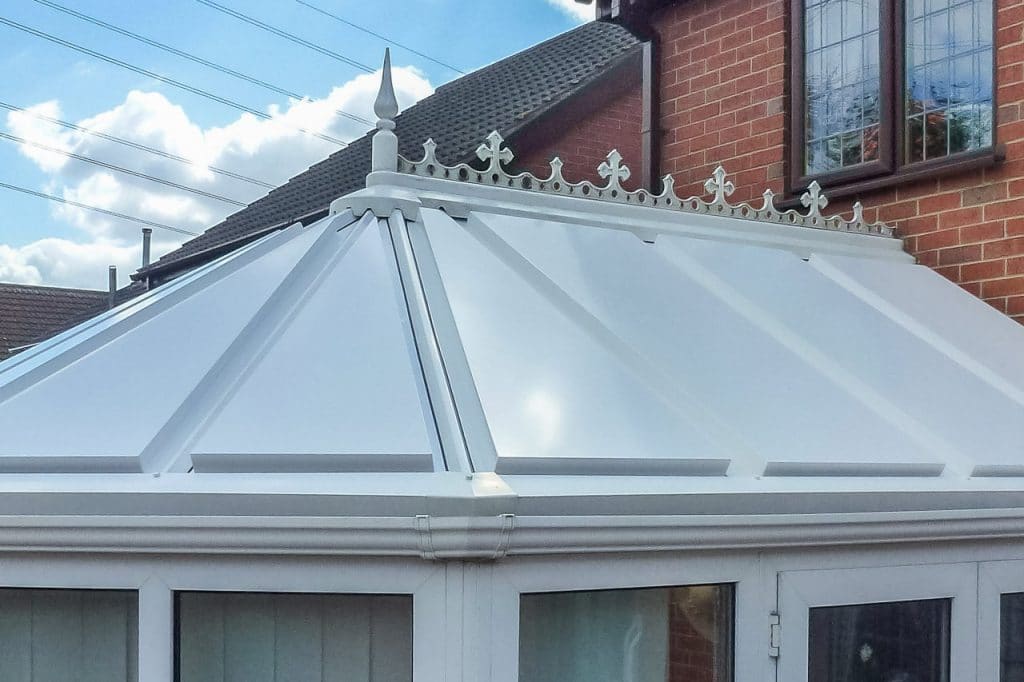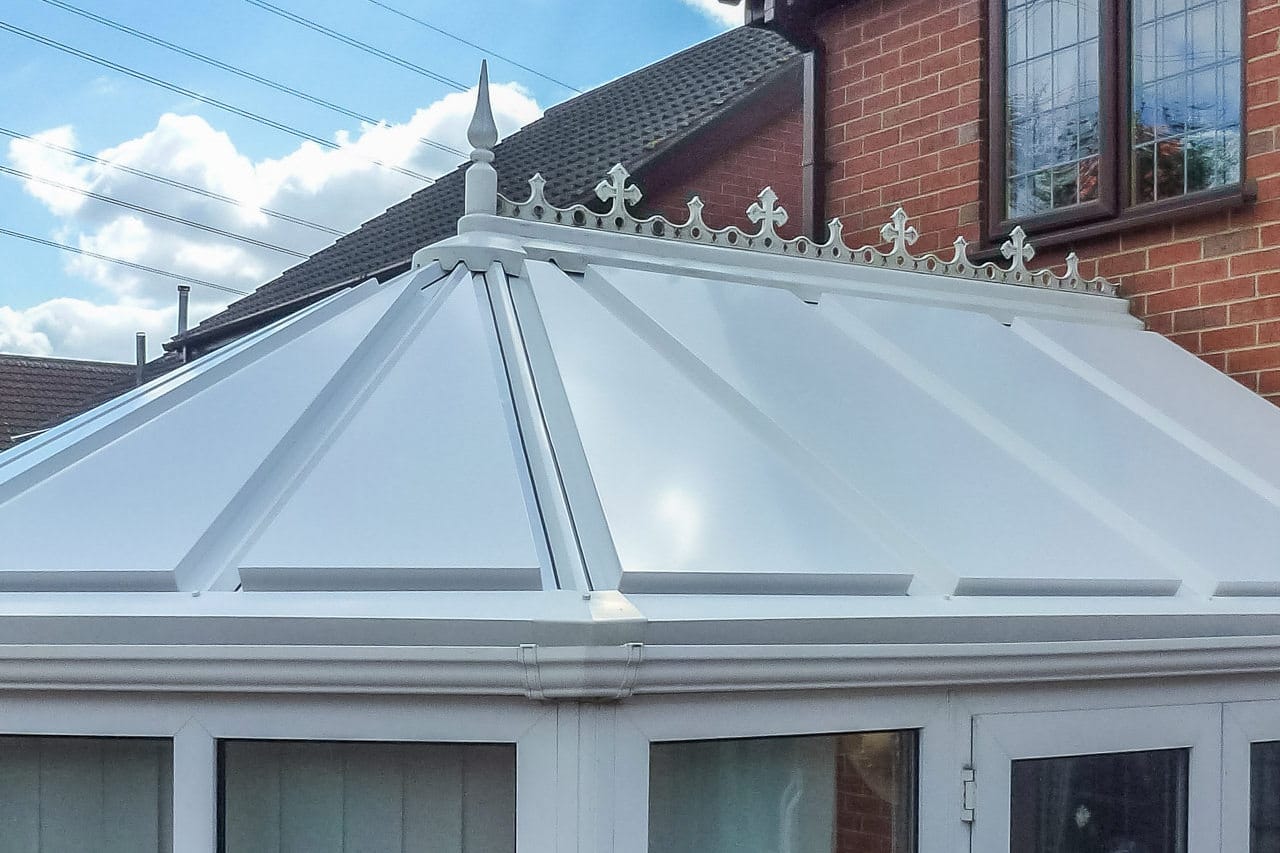 All-Season benefits with Thermotec. One of the best conservatory roof replacement products.
Throughout our website, we highlight the benefits you get with our aluminium conservatory roof panels to improve your old and dated conservatory. There are many reasons why we think our product is one of the best conservatory roof replacement systems to buy.  However, it is also the long-term benefits our customers enjoy that are worthy of highlighting.
Our top-of-the-line conservatory roof product is hard-wearing. You get a 2mm thick coloured aluminium sheet on the inside and outside faces.  Inside your new conservatory roof panels is a 75mm thick insulation. This insulation has a very high-density core. Not only are our panels incredibly strong, they are also light.
The benefit of a lightweight product enables our roof panels to work with any conservatory roof structure.  This is of huge benefit compared to other roof insulation products because you do not need to reinforce your conservatory structure – a costly and difficult process. 
Furthermore, the welded seams of your new conservatory roof panels ensure a long service and protection from bad weather. There is no solar gain, no noise from rain as well as no heat loss. Best of all, the stepped design of the panel edges ensures our conservatory roof panels work with any new or old conservatory.
Therefore, we consider our Thermotec product, one of the best conservatory roof replacement products, without replacing your entire conservatory roof.
Substantially reduced condensation with insulated conservatory roof panels.
Having lived with your old glass or polycarbonate roof for many years, you will be aware of high levels of condensation.  In the autumn months especially, it is not unusual to have condensation on the inside of your glass or polycarbonate.  Often the early morning means droplets of condensation dripping onto your conservatory floor. We know of homeowners having to cover conservatory furniture during the winter to protect from condensation droplets.
There are many reasons why you get condensation in the home. However, after improving the insulation of the conservatory roof, you benefit from a vastly reduced level of condensation.
One of the last conservatory improvement projects.
Many homeowners now regard their conservatory as a part-time room only usable at certain times of the year.  As a result, many people think it is uneconomic to spend more money on their conservatory.  Our advice is to talk to us about how our panels allow you to use your conservatory all year round.  We think it is a great investment, costing far less than other conservatory roof materials.
Best of all, our products take less than a day for installation. You enjoy your new all-year-round conservatory immediately.
Other rooms in the house benefit from a Thermotec Roof.
With a cold or too hot conservatory, it is common for many homeowners to close the conservatory doors in winter and summer. The cold from the poorly insulated conservatory finds its way into the living room or kitchen in the winter. In the summer the excessive heat may affect the adjoining rooms. Our customers tell us that following installation other rooms in the house appear more comfortable as a result.
Enjoy your conservatory even in very hot weather.
2018 saw record summer temperatures in the UK.  Our customers report using their improved conservatory even during the hot summer months. The thick insulation in the conservatory roof panels has an excellent effect in keeping the heat out of the conservatory.  This is to be expected, as the previous glass or polycarbonate roof offers poor insulation by comparison.
An instant new extension in your home.
With our Thermotec roof panels creating such a comfortable environment, there is no reason you can't use your conservatory all year round.  Before, your conservatory served as an occasional room.  The new replacement roof creates a brand new room, extending your living space in all seasons, not when the outside temperature dictates.
Contact us for replacement conservatory roof prices and a free home survey.
If you want to transform your conservatory and enjoy it at all times, contact us today for a quotation and a free home survey. We are on hand to answer all your questions.