Commercial conservatory roof panels for conservatories and atriums in commercial buildings and blocks of apartments. Improve communal areas with insulated aluminium roof panels, transforming dated glass structures in any commercial building.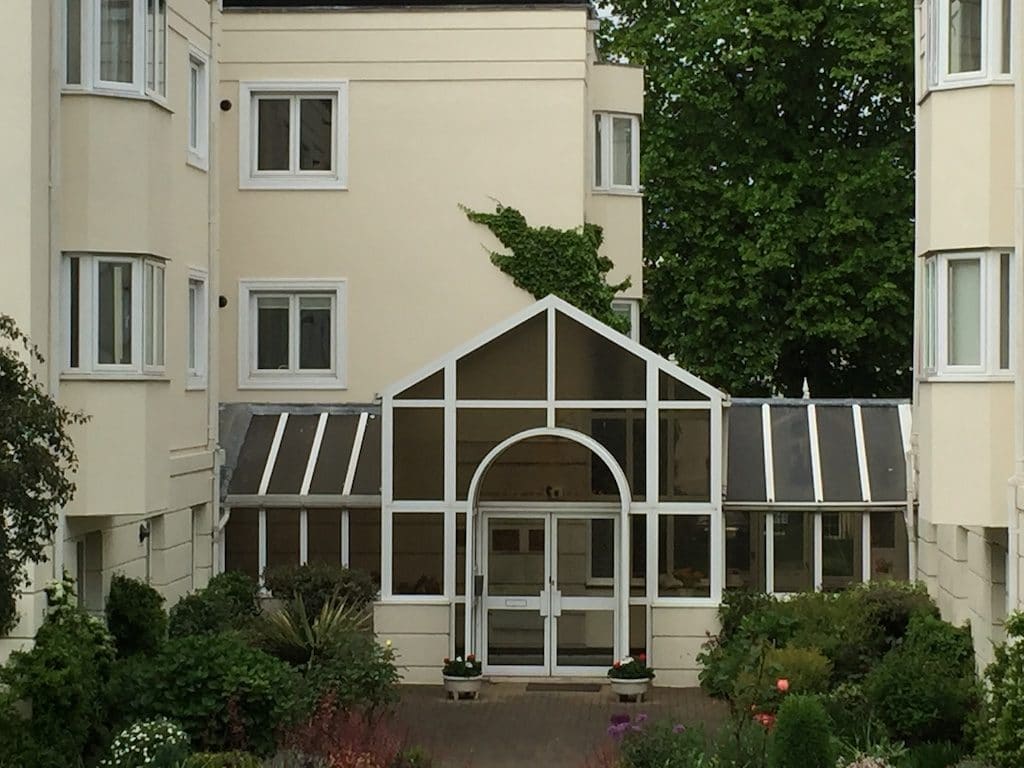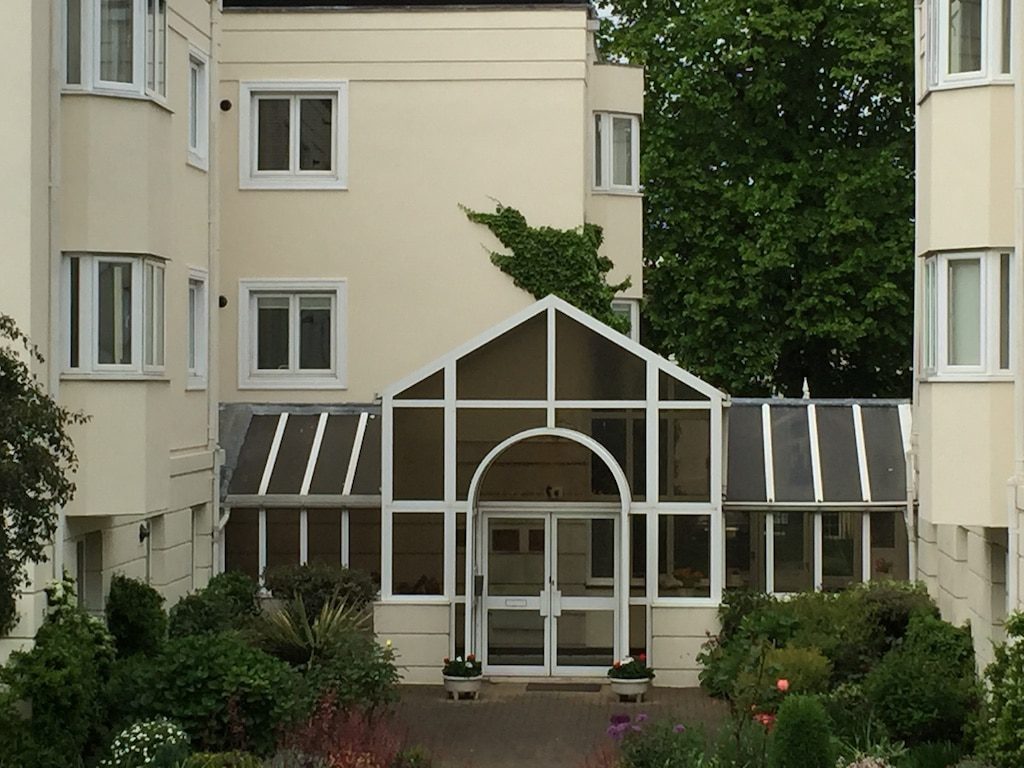 Commercial conservatory roof panels refurbishment.
We apply all our panel manufacturing and installation expertise to create durable commercial conservatory roof panels.  Therefore ideal for the many types of conservatories and glazed structures. For example, entrances in apartment buildings, communal conservatories or those in offices and retail parks.  Also ideal for schools, hospitals and other public buildings.
Whether your commercial conservatory or glazed structure is timber, PVCu or aluminium, our roof panels work within the existing roof bars.  We can even provide aluminium roof panels for the many commercial structures fabricated from curtain walling roof bar sections.
With many commercial buildings fitted with glass roofs and commercial-grade conservatories, we replace the dated glass units or inefficient polycarbonate roofing. We use the latest powder coated insulated roof panels to improve the structure considerably. Therefore our thick insulation within our panels creates a warmer in winter, cooler in summer space that is quieter too.  Another benefit of our roof panels is a longer lifespan than glass or polycarbonate.
Perfect for glazed links and glazed corridors.
Offers improved insulation to glazed walkways to the main entrance.
Ideal for conservatories or atriums installed in residential blocks of apartments.
Improves a dated glazed structure and brings it back to a modern appearance.
Our powder coated insulated roof panels improve almost all types of commercial glazing.  We can especially improve these popular brands of commercial roof glazing, including.
Glostal Systems.
Senior Architectural Systems
Technal Systems.
Smart Systems roof bars.
Howells Patent Glazing Roofs.
Kawneer curtain walling roof bars.
Schuco Architectural glazing bars.
Furthermore, our durable powder coated panels use the existing roof bars, gaskets, cappings and trims.
Commercial aluminium roof panels in the full range of colours.
Subject to the condition of your existing powder coated finish we can closely match the existing RAL colour.  Or simply provide us with the colour reference, including Syntha Pulvin, NCS reference or British Standards colours. While dated powder coating can be hard to match, our big range of colours gives greater scope to retain corporate colours and branding.
Professionally powder coated aluminium roof panels using the latest powders and application technology. Renowned global brands of powder include Interpon, Akzo Nobel, Tiger Paints, IGP and Axalta.  Furthermore, we can help you with the right choice of panel colour and insulation to meet your requirements.
Contact us today for a free quotation.
Benefit from a better, improved building with added comfort for your customers and occupiers. Best of all our commercial conservatory roof panels offer fast installation and also a cost-effective alternative to other roofing systems. For further information on how we improve commercial conservatories and other glazed roofs in commercial buildings, contact us today.