When it comes to refurbishing your conservatory for improved all year round use, people often ask about the differences between a polycarbonate vs aluminium roof. With spring and summer fast approaching, replacing your existing roof is one of the best ways to keep your conservatory cooler this summer. Here's more information about why our roof panels improve a conservatory and are better than polycarbonate.
Material differences when comparing a polycarbonate vs aluminium roof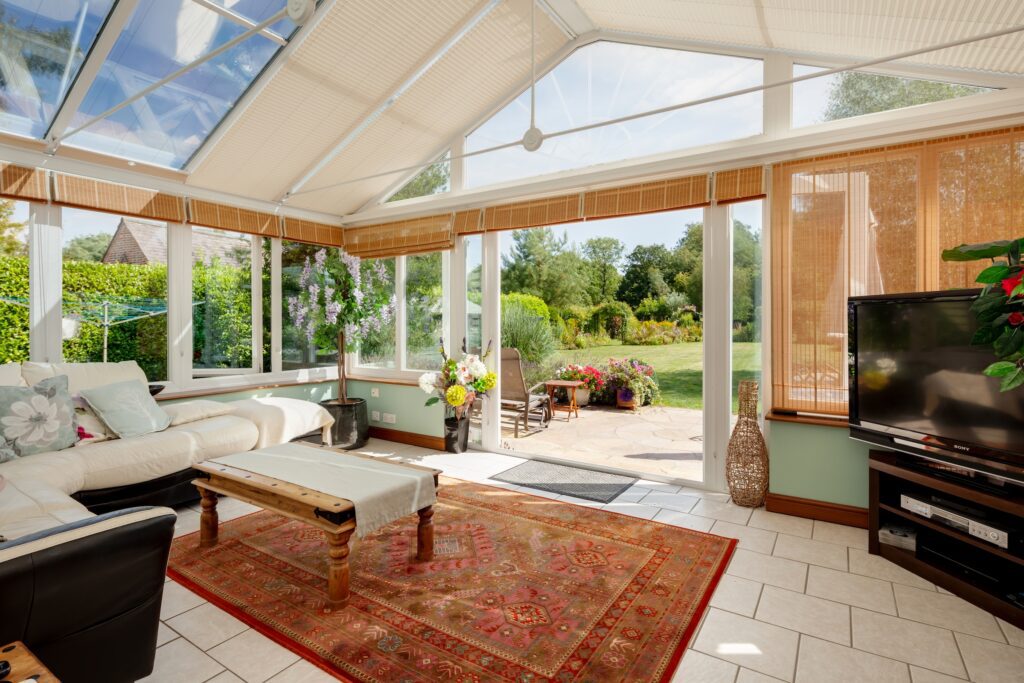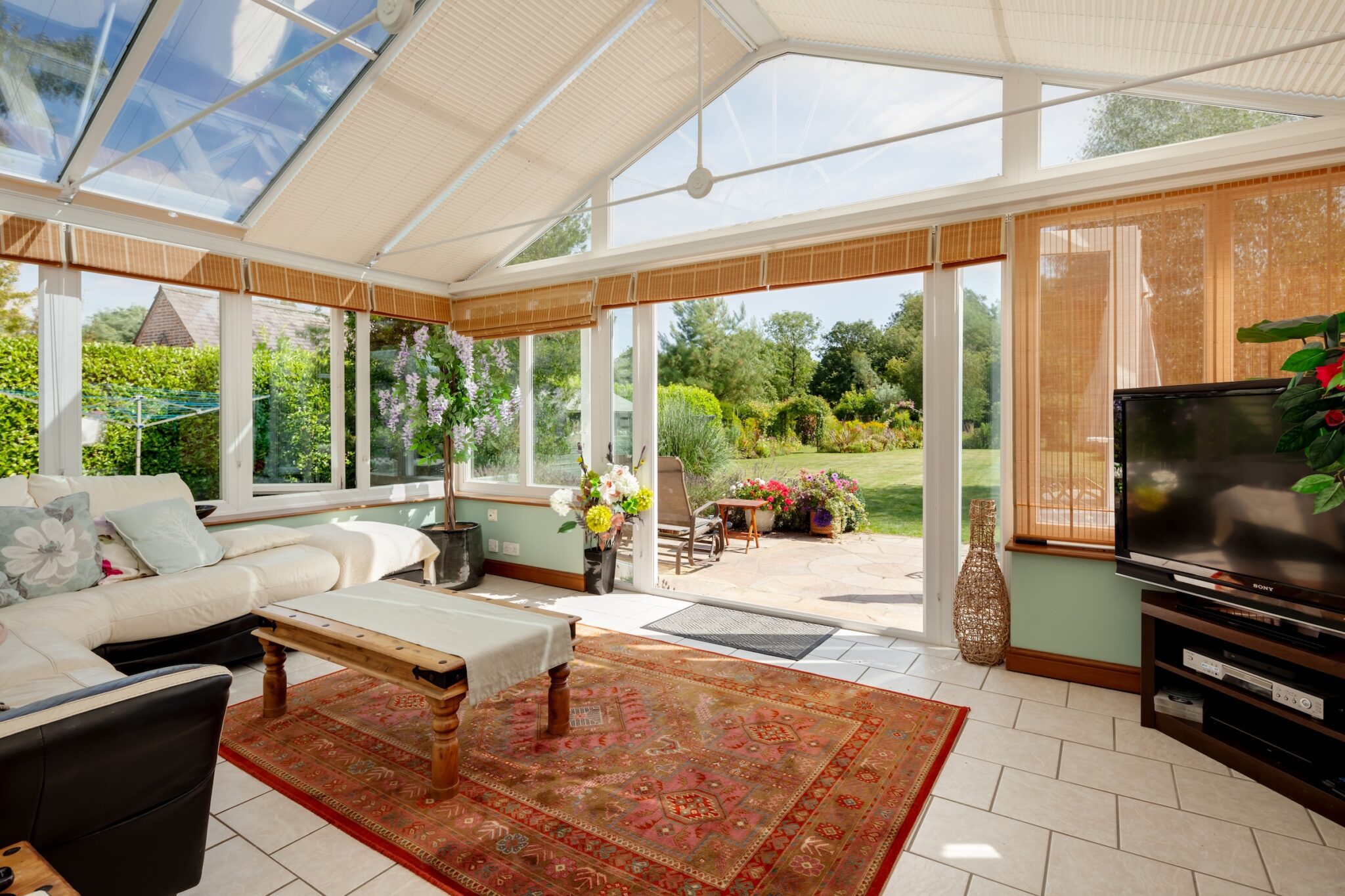 The significant difference between a new insulated aluminium roof compared with the old polycarbonate is material thickness.
Polycarbonate remains available on the market today but isn't used in new conservatories, orangeries of glazed extensions. However, polycarbonate is still widely used in home improvement projects and other goods.
The advantage of polycarbonate is its lightweight with high-impact properties. At the same time, polycarbonate does block harmful UV rays that not only add to heat entering the conservatory but also prevents fading furniture and fabrics.
Today, polycarbonate roofs remain popular for small leant-to open roofs on the side of a house, car-ports, garage areas and elsewhere outside, where transparency and durability in a roof are needed, but without full weather or sun protection. Typically, this material comes in either clear or dark bronze and grey finishes and from 6mm up to 16mm thick.
By comparison, the thick insulated panels we use for any existing roof regardless of material, are significantly thicker at 75mm deep, including the powder-coated aluminium skins on the inside and outside surfaces. Therefore a 16mm polycarbonate vs aluminium roof at 75mm is a substantial difference between the two materials.
U-Values when comparing a polycarbonate vs aluminium roof
The U-Value of 16mm polycarbonate is 2.4Wm2K. The U-Value of our insulated aluminium roof panels is 0.29Wm2. As we explain in this article, the lower the U-Value the better the performance of the roof.
With more than 90% of your new aluminium roof panels being insulation, it's therefore logical that your new conservatory roof will be a vastly better insulator than any hollow and thin polycarbonate material.
There's lots of information online explaining why lower U-Values are better.
Transparent vs solid roofs when refurbishing your conservatory
The only drawback to replacing existing clear polycarbonate with solid insulated panels is losing the light gained through the roof. However, this loss of light is a small compromise when you consider the insulation, sound and thermal benefits of solid aluminium roof panels.
You can, of course, change your roof with the latest high-specification insulated and self-cleaning roof glass and it's worth comparing the cost, U-Values and overall long-term living with glass.
Keeping your conservatory cool in summer and warm in winter
Finally are the performance benefits when comparing a polycarbonate vs aluminium roof, and crucially, when wanting to use your conservatory all year round.
The fact is, even new polycarbonate can't provide the cooling properties of insulated panels. On a hot day, the thermal insulation in your roof plays a key role in stopping heat from getting into your conservatory and making it uncomfortable to sit in. Blinds and open windows help of course, but the heat is mainly coming from above.
In winter, the reverse happens with the new insulated aluminium roof preventing heat loss in the same way your PVCu or aluminium windows and doors with double glazing are on the walls of your conservatory.
Get a better and cooler conservatory in less than one day
Thermotec roof panels are an affordable way to add instant insulation and comfort, without the complexity of other conservatory refurbishment products, needing structural additions and additional materials.
A fast and clean installation using the materials your conservatory already has with a simple remove old and drop in the new design. Easy. As well as this, priced against other products, the simplicity and instant results make them very cost-effective too.
You can see examples of our work all over the Cheshire, Liverpool and North-West areas as well as North Wales.  We're sure you'll agree, that comparing a polycarbonate vs aluminium roof – the latest aluminium products are siginficantly better.
Contact us today to arrange a free quotation or discuss your particular conservatory size and style with us.