When should you replace or repair a conservatory roof? Are you living with an unused or dated conservatory? Does your roof leak or is the conservatory unusable in winter from the cold or too hot in the summer? In this article we give some of the common problems with older conservatories and some advice on whether replacement or repair is best.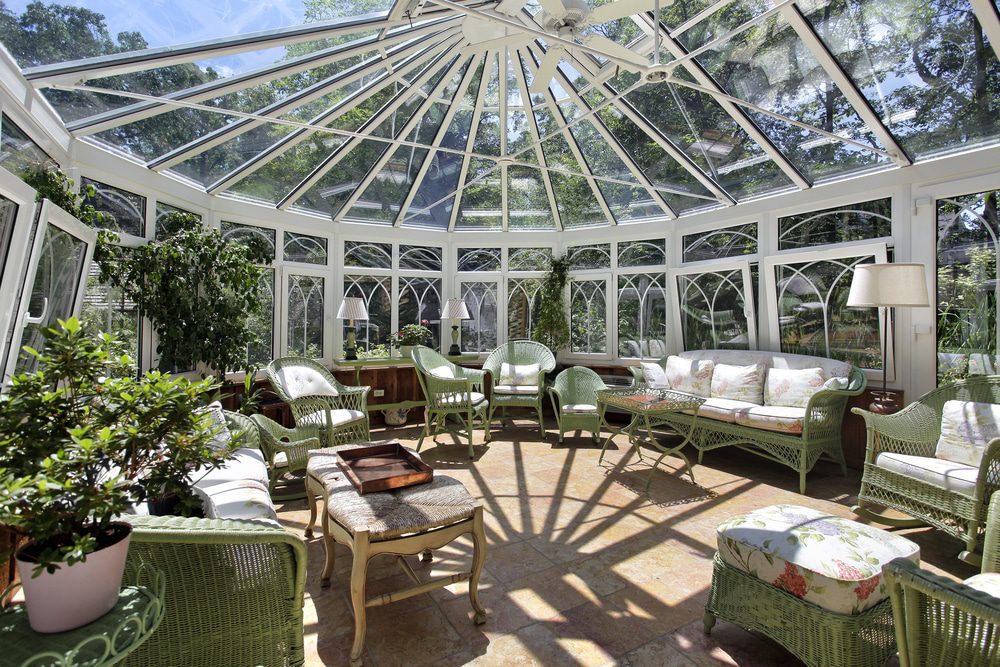 Factors affecting whether to replace or repair a conservatory roof
This helpful article focuses predominantly on the conservatory roof, although we do offer advice on the doors and windows around your conservatory walls too.
In our experience, it's the conservatory roof often the case of most issues. For instance, leaks, irregular temperature as well as steamed up glass units. If you've not kept up with a routine cleaning schedule, mould, moss or just dirt and grime can also affect the conservatory performance. Here are some of the common faults with your conservatory and our advice on whether to repair or replace.
A leaking conservatory roof
A leaking conservatory roof, whether a few drips or a more serious leak, indicates either a failure of the roof or failure of the seals and gaskets. Silicone sealant is also used around conservatory roofs. Therefore it could be a case of that having failed too.
In the first instance, it's worth seeing some professional advice from a glazing or repair specialist. Often re-sealing could solve a minor leak. However, if you have a very old roof with all manner of issues to the old glass or polycarbonate, it's probably time to consider one of the conservatory roof replacement options.
Importantly, while even those proficient at DIY, may consider a self-repair, this isn't always recommended. Conservatory roofs, windows and doors, even old models are engineered products. They comprise chambers, drainage and other design features that may be compromised with a DIY repair. So before you seal the entire conservatory using a silicone gun, this method may actually make a problem worse.
Misted up glass units
If you see condensation or misting between the double glazing on the conservatory windows or doors, this is most likely a failed glass unit.
Older conservatories are probably outside the original warranty provided. Glass units typically only come with a five year guarantee. Condensation or misting between the glass means the glass unit has failed.
An online search for double glazing repair and maintenance companies should bring up businesses expert in glass unit replacement and general repairs. If the conservatory frames are in otherwise good condition, replacing the glass is the best and cheapest solution.
Condensation on the glass or window frames
If you see condensation on the inside surface of your glass, this is usually an issue with the conservatory struggling to regulate the interior temperature. There are many causes of condensation on windows and doors. Often increasing the ventilation helps reduce condensation on the inner surface of the glass or the door and window frames.
Our advice is to check out the many articles online about reducing condensation in the home. Condensation doesn't always mean you need to replace your conservatory if its in otherwise good condition.
Glass cracking and damage
Cracked or damaged glass is both dangerous as well as the cause of many conservatory faults. You should always replace roof glass as soon as possible.
Thermal stress and movement designed within most conservatories could result in falling or broken glass. Therefore glass replacement is essential. However, this is also the ideal time for looking at a complete replacement with a better-insulated material such as our Thermotec roof panels.
Windows and doors not closing correctly
Most windows and doors need adjustment or routine maintenance at some point. If doors aren't closing smoothly or windows don't lock easily, often it's a case of a small adjustment to the hinges or locks.
Again, speaking with a local double glazing maintenance and repair company may provide a quick and easy solution. If your conservatory doors and windows are in otherwise good condition, it's a quick fix and highly effective.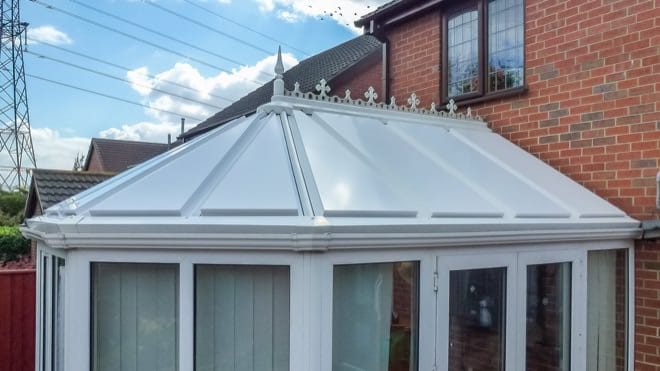 Thermotec panels solve conservatory roof problems
For most conservatories more than 10 years old, consider breathing new life into them with Thermotec conservatory roof panels.
As well as transforming your conservatory, our panels provide many benefits over glass or polycarbonate. Whether your conservatory is aluminium, timber or the popular PVCu, Thermotec panels work in any material or roof design.
Simple, effective, durable and long lasting. At Superior Conservatory Panels, we've transformed homes all over the North West of England making conservatories useable all-year-round rooms.
Contact us today for a free quotation and to find out more about how we can breathe new life into virtually any conservatory.