Rain noise in a conservatory is an all-year-round problem. For older conservatories, fitted with a polycarbonate roof or early generation double glazing, the problem is especially noticeable.
If rain noise in your conservatory remains an issue, our helpful guide explains the solutions available to you and why it may be time for a simple yet effective conservatory roof replacement.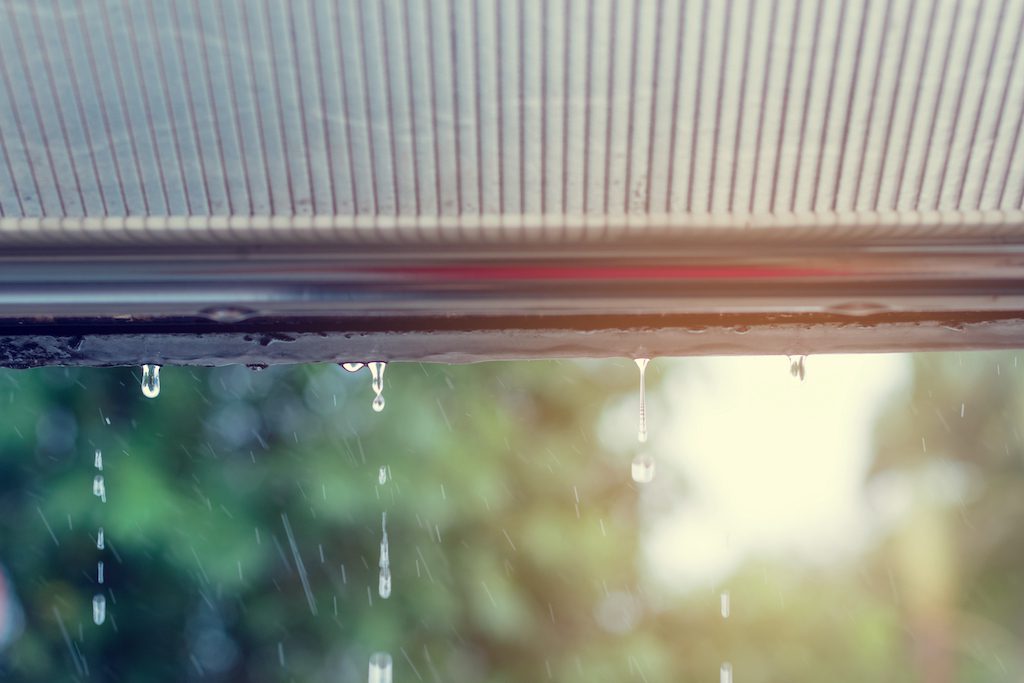 Advice for reducing rain noise in a conservatory
2020 has not only seen some of the warmest weather but also some heavy rainfall. Heavy rain is part of our British weather and a conservatory is also an integral part of many homes.
With more of us working from home and using our conservatory, there's never been a better time to consider making your conservatory quieter.
First of all, if you've a polycarbonate roof, this is one of the worst materials helping amplify rain nose in a conservatory. While cheap and effective as a conservatory roof material, it's not the best. With little in the way of sound-proofing qualities and it's thin nature, polycarbonate makes rain sound louder. At the same time the interior of a conservatory is loud and not a great place to sit, relax or even work.
As well as rain noise, polycarbonate is also not a great insulator making your conservatory feel cold in winter and too hot in summer.
What is the best way of improving your conservatory?
Some solutions you'll see include fitting fabric conservatory roof blinds claiming to reduce the sound in your conservatory. While these may provide solutions, they won't address other problems of poorly insulated old roofs. Your conservatory temperature remains irregular on cold and warm days. Furthermore you probably prefer a longer-term solution. Tiled and new conservatory roofs do provide a great solution reducing rain noise in a conservatory, However, they come with more disruption and building work. This is where Thermotec roof panels help with a better, cheaper and faster solution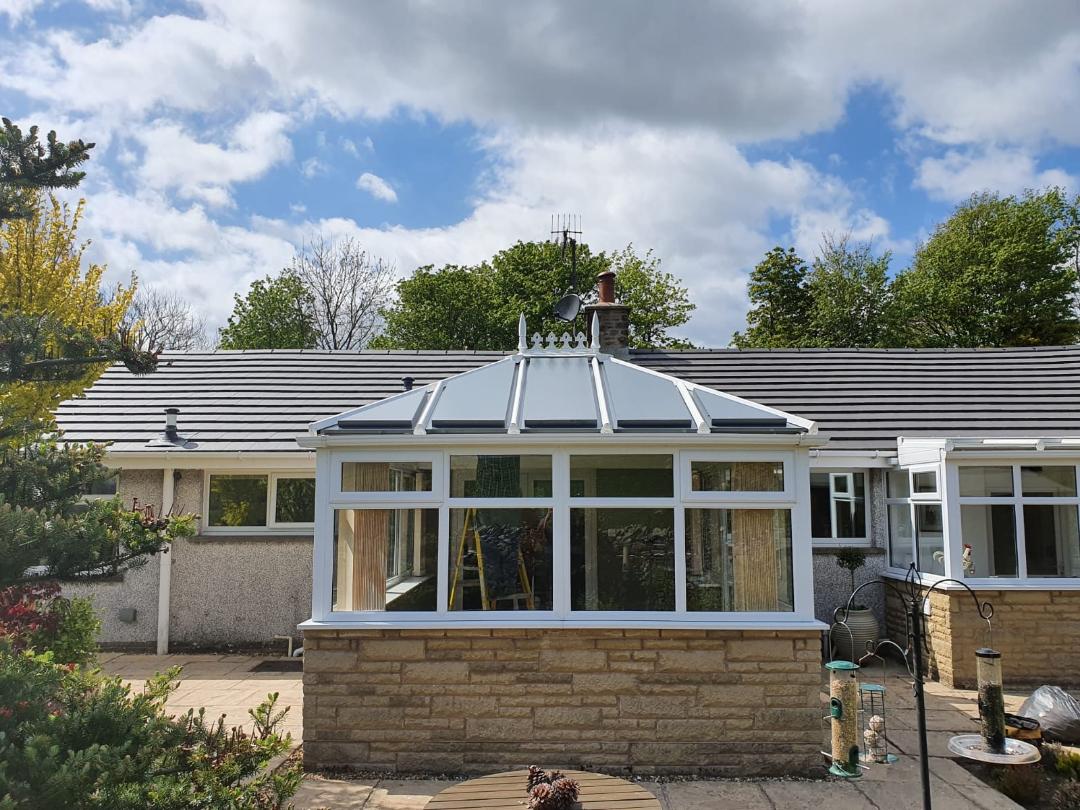 Reduced rain noise in a conservatory with a Thermotec roof
Made with thick thermal insulation and robust aluminium skins, Thermotec conservatory roof panels promise a quieter and more comfortable conservatory.
Our panels are thicker than polycarbonate, double and triple glazing. At the same time they're faster to fit and without the disruption or building work of other replacement conservatory roofs.
Even better with a Thermotec roof is a huge choice of colours and how they work with any conservatory, regardless of material. Therefore, whether you have an old PVCu, aluminium or timber conservatory with a polycarbonate roof, we can help.
At Superior Conservatory Panels, we expertly measure your existing roof and craft our bespoke panels to fit. Our panels use the same glazing bars, beads and seals. There's no structural work, roof reinforcement or costly modification work. Best of all, the simple yet effective nature of our panels means, we replace most roofs in just one day.
Light, strong, durable, easy to clean and instantly quieter inside your conservatory. We're confident you'll soon be using your transformed conservatory whatever the weather. Contact us today for a free quotation and to find out more.