Unlike other types of replacement conservatory roof products, the Thermotec system transforms your conservatory in just one day.  Every aspect of our innovative replacement conservatory roof panels makes improving your conservatory, simple, quick and with immediate benefits from day one.  Here is how we do it.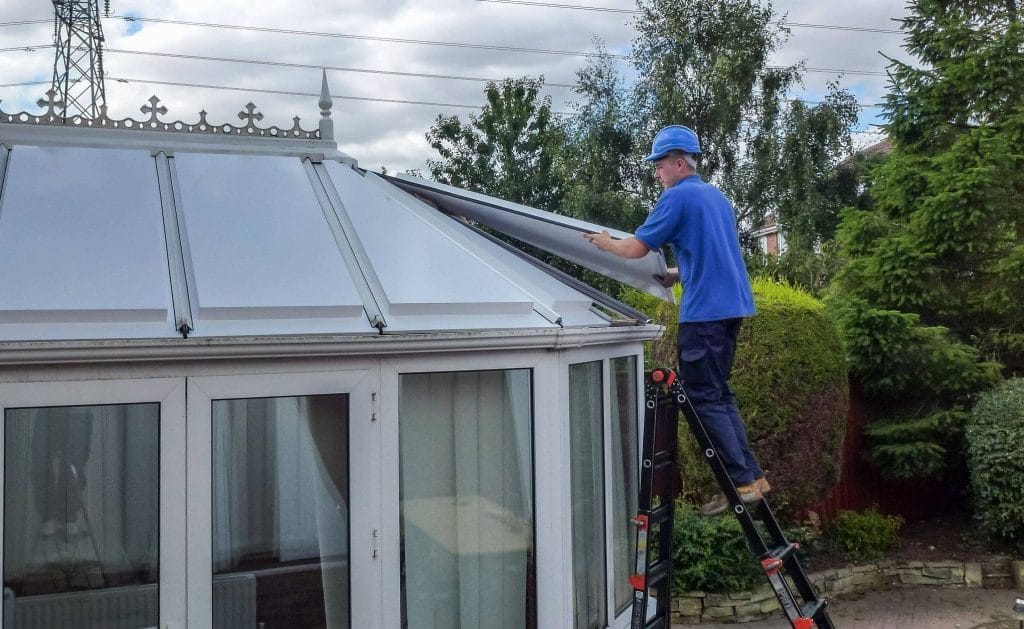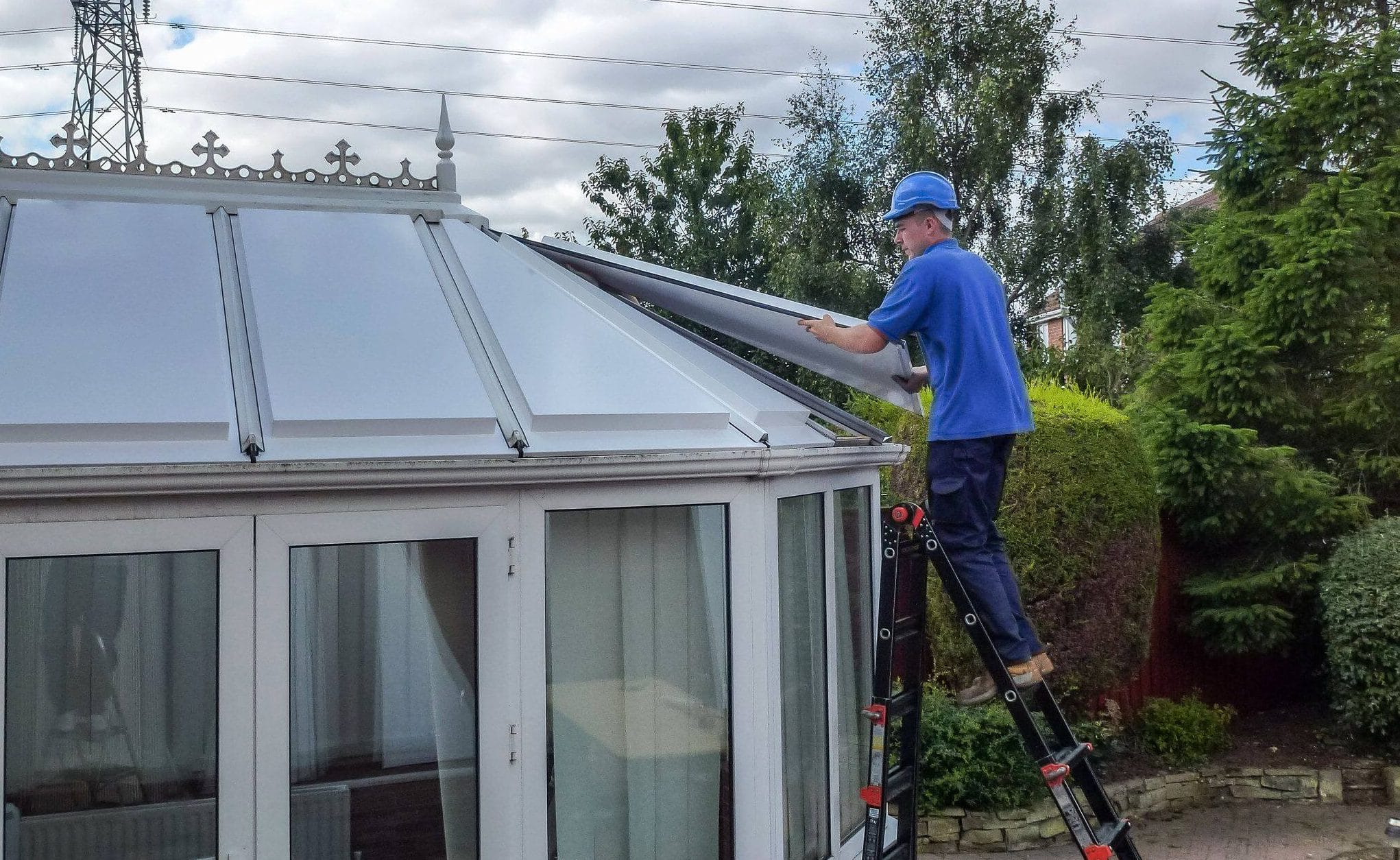 Get a quote for a new replacement conservatory roof.
This first stage is to arrange a free quotation for your new conservatory roof. You can either talk to us on the phone or fill in our contact form.  If you know the sizes and style of your conservatory, we also offer a more detailed enquiry where you can provide us with more information.
How we measure and quote for your new roof.
A quick home survey is the most accurate way of getting a price as well as understanding face-to-face how our replacement conservatory roof fits so quickly.
First of all, we visit your home and inspect your conservatory.  Then we carefully remove the fixings, end cappings and roof bar cappings or beads. We then take the exact sizes of your existing polycarbonate or glass also giving us the manufacturing sizes of your replacement conservatory roof panels.  At the same time, we inspect the overall roof structure and method of glazing.  We carry out this process around your enquire conservatory roof taking the sizes of every panel in your conservatory roof.
Once you place your order, we use the sizes and our general survey to make your new roof panels.
Fitting your new conservatory roof panels in just one day.
Virtually every conservatory roof system glazes from the outside.  As a result, most of our work is outside your conservatory with minimal disruption inside your home.
Our trained installers arrive at your home with your new replacement conservatory roof panels made and protected for transit.  We carefully remove every panel using the same method with your survey. That is, removing the end caps, fixings, roof bar beads and taking out the old roof material. Each panel takes approximately 15-30 minutes depending on the size of your roof.  Therefore a typical 3 metre to five-metre conservatory takes less than a day.  Larger conservatories can take up to a working day. How long it takes to fit your roof is also confirmed at the time of our survey and quotation.
Finally, we clean up after ourselves as well as arranging professional disposal of your old conservatory roof glazing if arranged with you.
Instant benefits to your conservatory from day one.
Once we finish our installation, we show you our work and ensure you are entirely satisfied.  Then you can start to enjoy your new conservatory with these instant benefits.
Use your conservatory every day, winter and summer.
Cooler in the summer, warmer in the winter and quieter when it rains.
A new room in your home from day one. Use it for dining, working, a playroom or a place to relax.
No more closing your conservatory for the winter and too hot to use in the summer.
Enjoy your transformed conservatory whatever the weather outside.
No more glare into your conservatory when the sun shines.
Best of all, your replacement conservatory roof comes with a 10-year guarantee; durable powder coated finish and a stronger more energy efficient conservatory.
Contact us today to arrange a free quotation and a home survey.
Use our contact form on this page or telephone us today. We answer all your questions and help you make an informed decision.  Or why not take a look at our frequently asked questions page for further information?