If you have an old conservatory and are thinking about refurbishing it you may be wondering about how much a conservatory roof replacement will cost?
In this article, we explain the many factors that affect the price of a conservatory roof replacement. We also discuss some of the options available for improving an old aluminium or PVCu conservatory.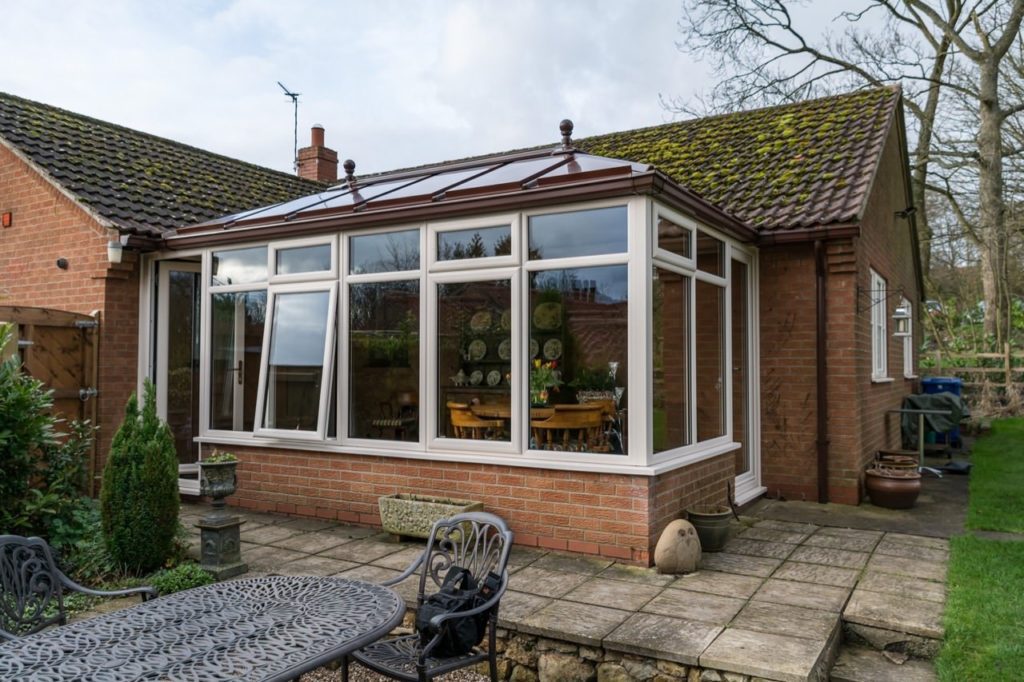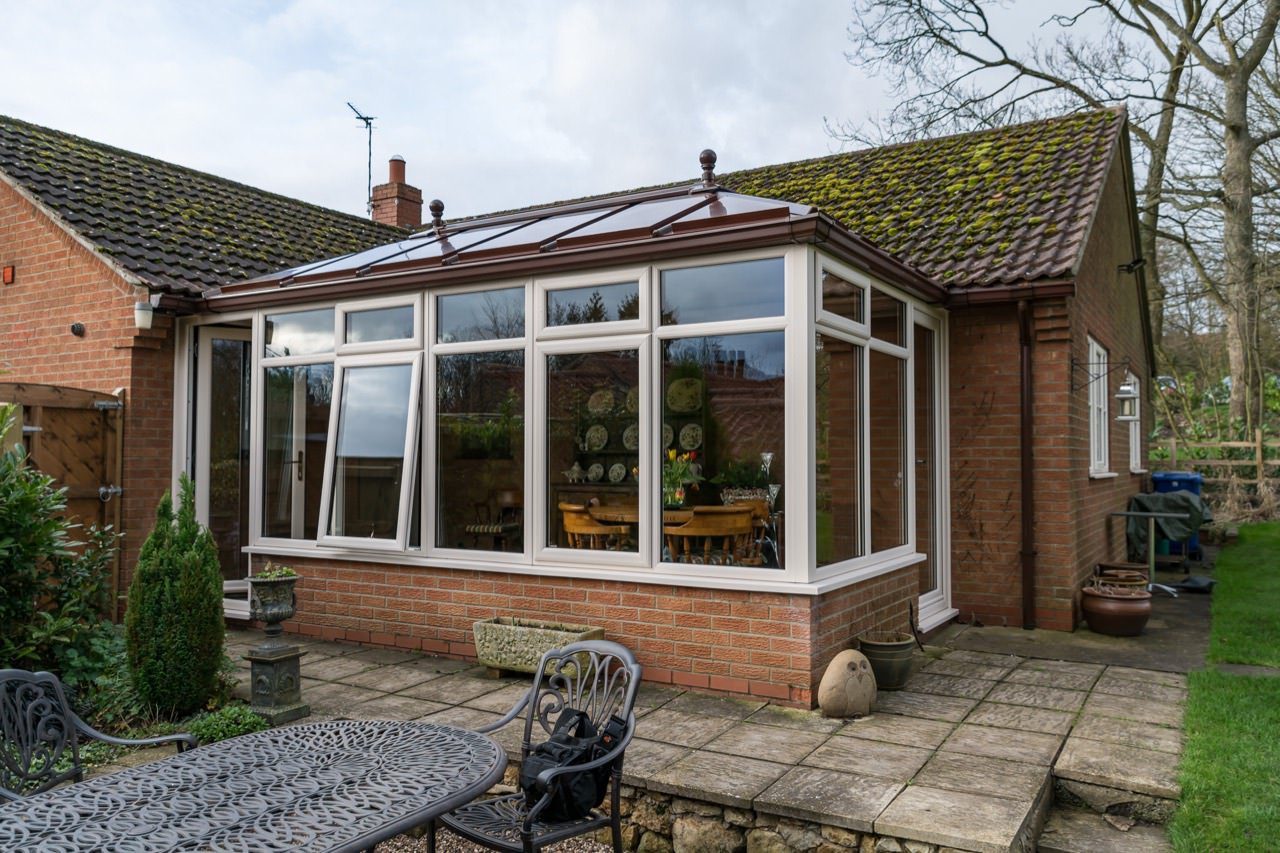 Factors affecting your conservatory roof replacement cost.
If you have an old conservatory, much of the discomfort in the summer and winter is down to the roof.  The roof loses the heat in the winter and absorbs much of the heat in the summer. This gives the 'greenhouse effect' which is so uncomfortable in warmer months. Improve the heat loss and solar gain through the roof and you improve the overall comfort of the conservatory.
Aside from the monetary amount you need to consider in a conservatory roof replacement, there are a number of considerations as well.
There are many online price comparison websites offering to give a price on a conservatory roof in a number of materials.  Only a home survey provides an accurate price and our advice is to use the prices quoted as very broad and indicative prices only. Here are some of the many factors affecting the cost of a new replacement conservatory roof.
Conservatory Size
Size governs the conservatory roof replacement cost as well.  The bigger the conservatory, the more materials and labour. Materials are important in some of the products available because they rely on a new subframe to support the existing roof. Size naturally affects the number of replacement conservatory roof panels and associated materials too.
Conservatory Style
The style of your conservatory is another significant factor in the price you pay.  A simpler lean to conservatory consists of rectangular panels on an incline.  A Victorian conservatory roof has shaped glass. Other conservatory styles such as P-Shape or T-Shape or gable fronted models also have shapes and curves. Therefore, the more complex the shape, the more expensive the conservatory roof replacement cost.
Site conditions and your property.
Some conservatory installations made accessing the roof easy, others more complicated. A site survey is best for establishing whether scaffolding, access towers or other plant and equipment is required. Therefore, you will invariably pay for any special access required.  If your conservatory is fitted at a high level this is likely to add to the cost of the roof replacement as well.
Material Type.
Finally, material type affects the price you pay.  Glass is more expensive than polycarbonate.  Tiles are more expensive than plastics and composite materials. Our aluminium panels are between the cheapest materials and the more expensive.
Conservatory roof replacement options ranked in order of cost.
Based on a typical 4 metre by 3 metre conservatory, we can provide an approximate indicator of which materials cost the least and those costing the most.
Options for Replacing Your Conservatory Roof

|  New Conservatory Roof Option | Approximate Cost |
| --- | --- |
| New Blinds | Cheapest Option, approximately £1700 |
| New Polycarbonate | Approximately £2300 |
| New Glass, e.g. Solar Controlled | Approximately £3200 |
| Aluminium Insulated Roof Panels | Least Labour Intensive sits between cheapest and most expensive |
| Hybrid Roof | Approximately £3500-£5000 |
| Tiled Conservatory Roof | Most expensive, approximately £5000-£7500 |
Aluminium conservatory roof panels transforming your conservatory.
Our aluminium conservatory roof panels are a very cost-effective way of improving your conservatory.  All of our roof panel products for aluminium or PVCu conservatories offer a long-term solution to improve the comfort of your old conservatory.  Best of all, our replacement panels work with your existing roof framework meaning no additional materials are required.  Finally, we can usually fit your new roof in just one day.
Contact us for a quotation on our innovative aluminium conservatory roof panels or to talk to our friendly team.