Our latest installation of a timber conservatory roof replacement is different in having a traditional timber conservatory structure. However, in this substantial detached house, the timber conservatory windows and doors sit beneath a white PVCu roof.  Our Thermotec roof system suits pvcu, aluminium and timber conservatory roofs.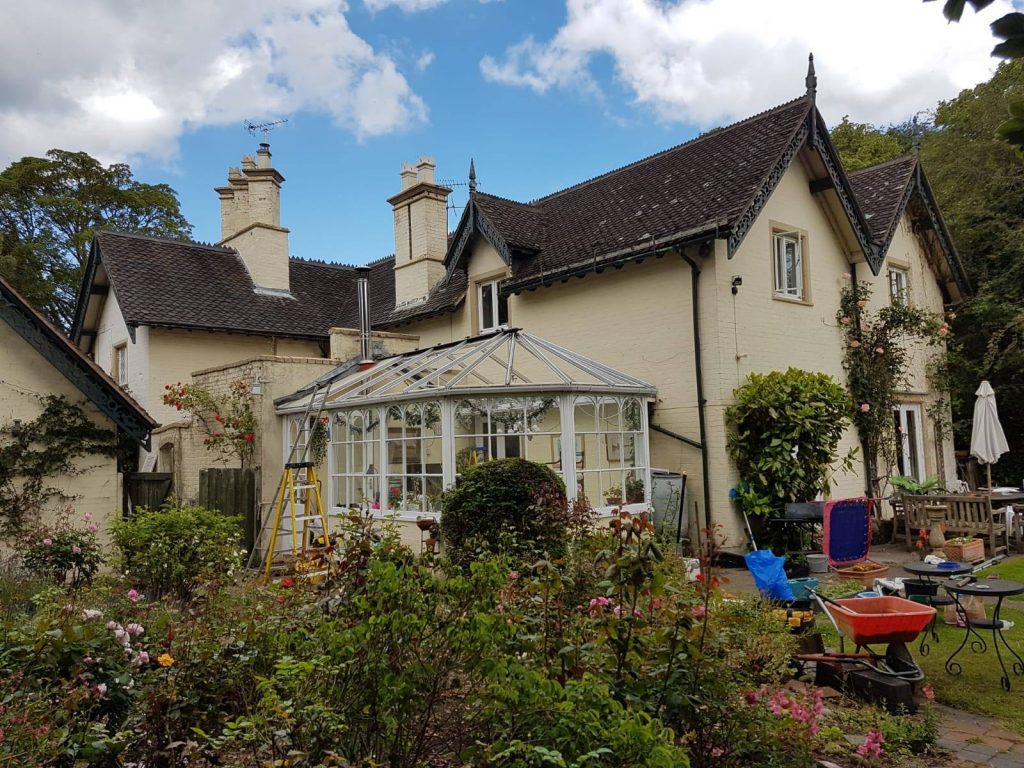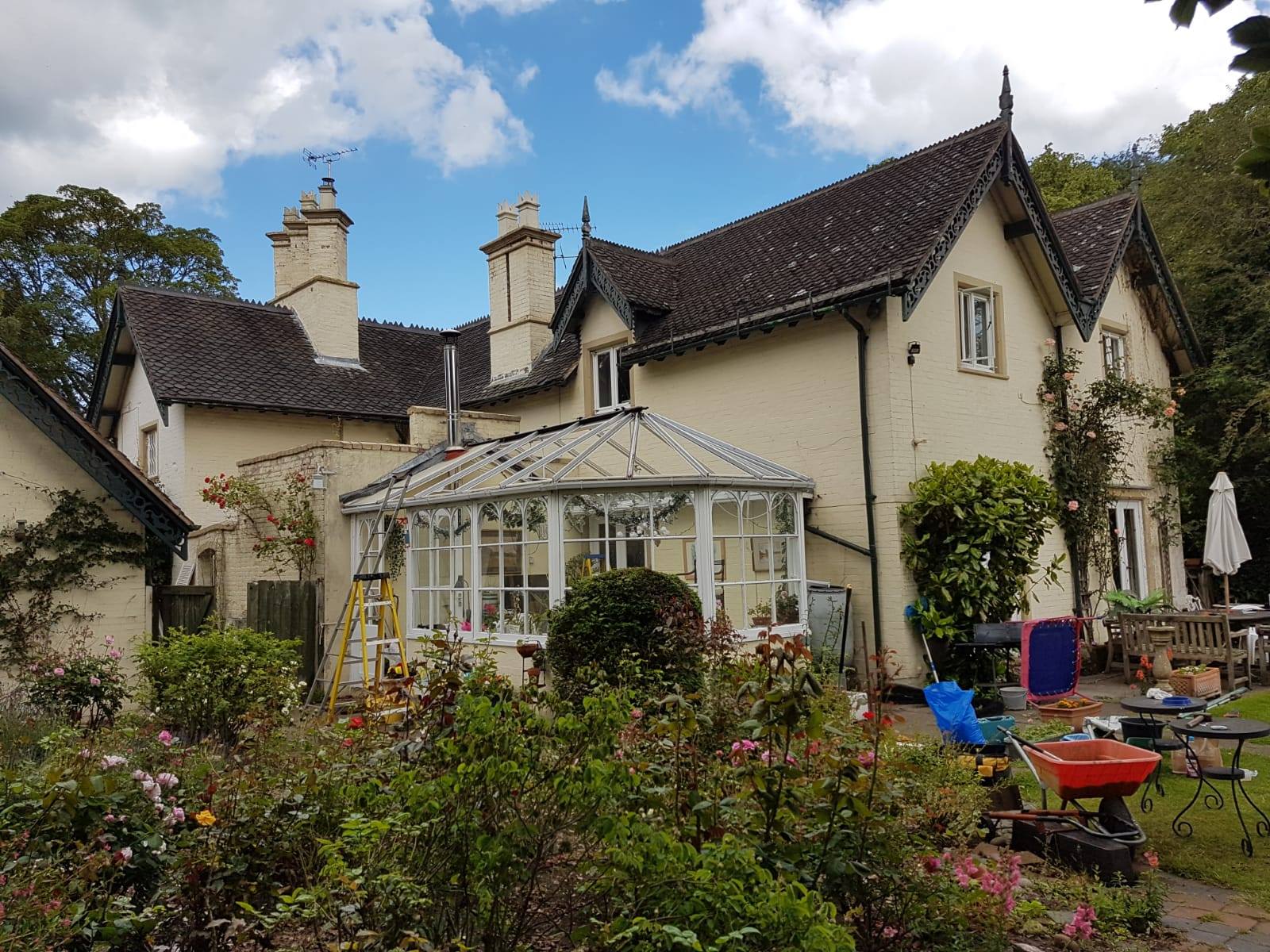 Staffordshire timber conservatory roof replacement.
The existing timber conservatory features a single door and feature windows around the remaining sides. Above is a PVCu roof in white with decorative cresting and finial.
First of all we carried out a free home survey measuring up the existing roof by removing the old panels to take accurate sizes.  Then the panel manufacturing commences, in this case using white powder coated sheets with thick thermal insulation. Thermotec roof panels come with precision manufacturing using the latest machinery and assembly methods.  As a result, the roof panels are sealed, light, weather resistant and long-lasting. They also provide more benefits than even the latest specification glass units. 
A total of ten panels to this timber conservatory roof replacement transform the conservatory roof. The conservatory itself is warmer in winter, cooler in the summer and even quieter when it rains.
Get a quote today for your new conservatory roof.
Also provided to this new conservatory roof is the cutout for the chimney flue and refitting the original conservatory roof cresting and finial. Even better is this installation took one working day. That really is all the time it takes to get the feeling of a brand new conservatory, with none of the cost of a complete roof replacement or any of the structural work required with other types of roof replacements.
Finally, use our contact form to get in touch or telephone us to speak to one of our team.
Customer Testimonial.
Mr N of Wolseley Bridge,  Staffordshire says:
I am thrilled with my new Thermotec roof I will definately recommend Superior to all my friends.Job was complete in one day and I am now sitting comfortably in my conservatory
even in this baking weather.