A dual colour new Thermotec roof in Llangollen, Denbighshire fitted to an existing upvc conservatory.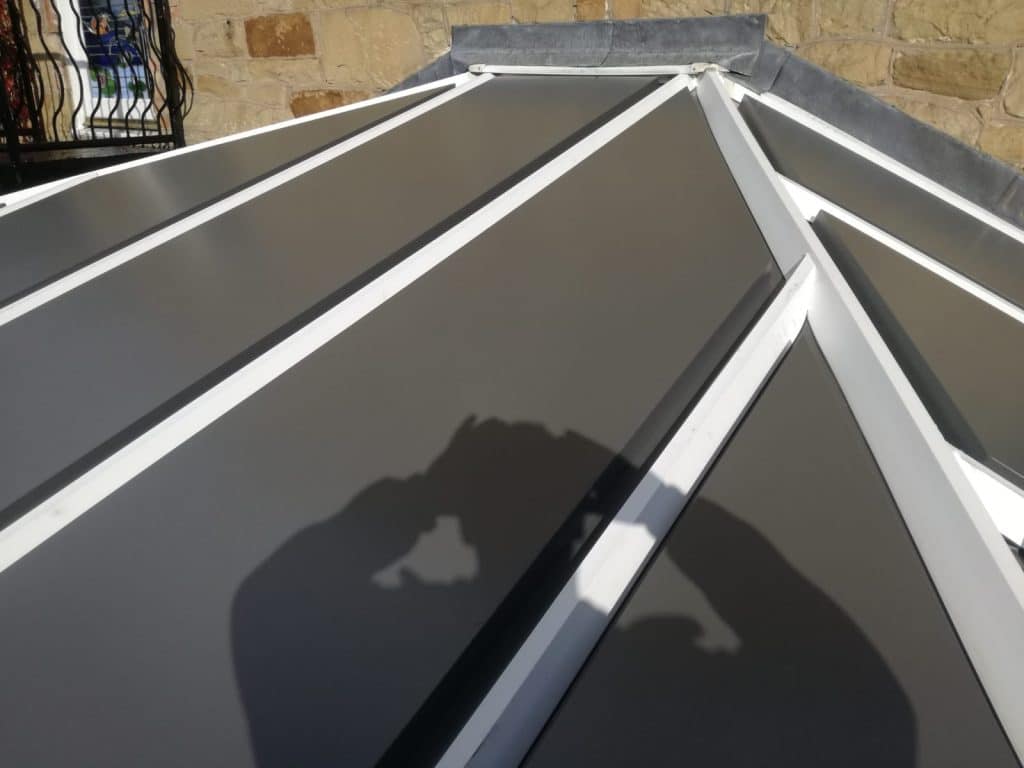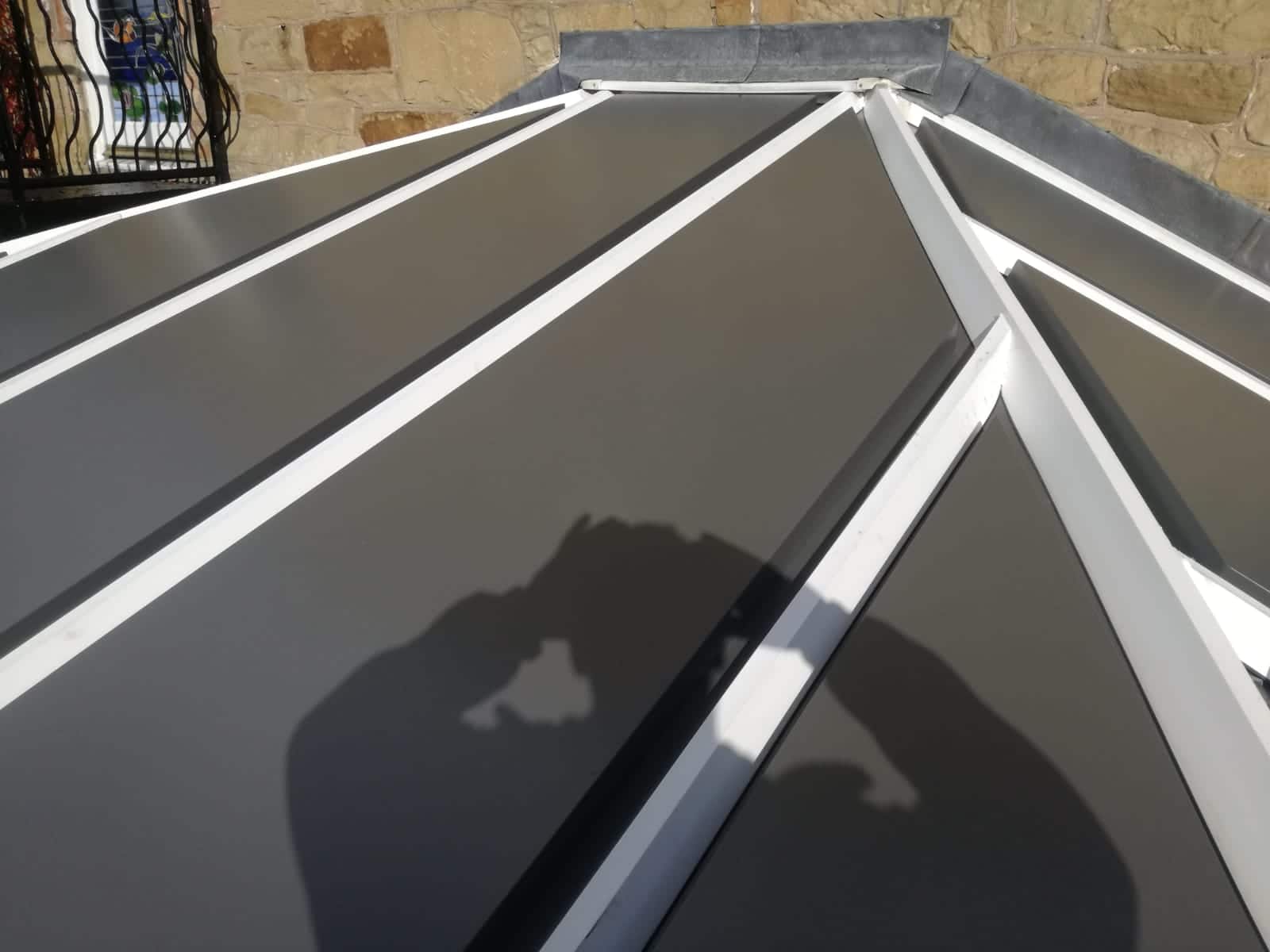 Grey and blue new Thermotec roof in Llangollen
This Thermotec roof comes with a different colour inside and out.  A new dual colour roof is grey on the outside and blue on the inside. We fitted the new Thermotec roof to a traditionally styled white conservatory using Anthracite grey panels on the outside and light blue panels on the inside.  The conservatory below comprises access doors out to the garden and a series of typical conservatory fixed and opening windows.
The previous poorly-insulated polycarbonate material is easy to remove and replaced with a mixture of rectangular and shaped conservatory roof panels. Every Thermotec panel comes with thick insulation having excellent U-Values and substantially better than any double glazed unit.
Furthermore, Thermotec panels such as those fitted to the roof in Llangollen, come with expert craftsmanship and are built to last.  You also get a 10-year guarantee.
The transformation to this dated conservatory is evident and the installation quick.
Using your old conservatory once again and all year round is possible with a Thermotec roof panel. Importantly the conservatory is warmer in the autumn and winter months and substantially cooler in the summer. When it rains, you instantly notice a quieter conservatory too.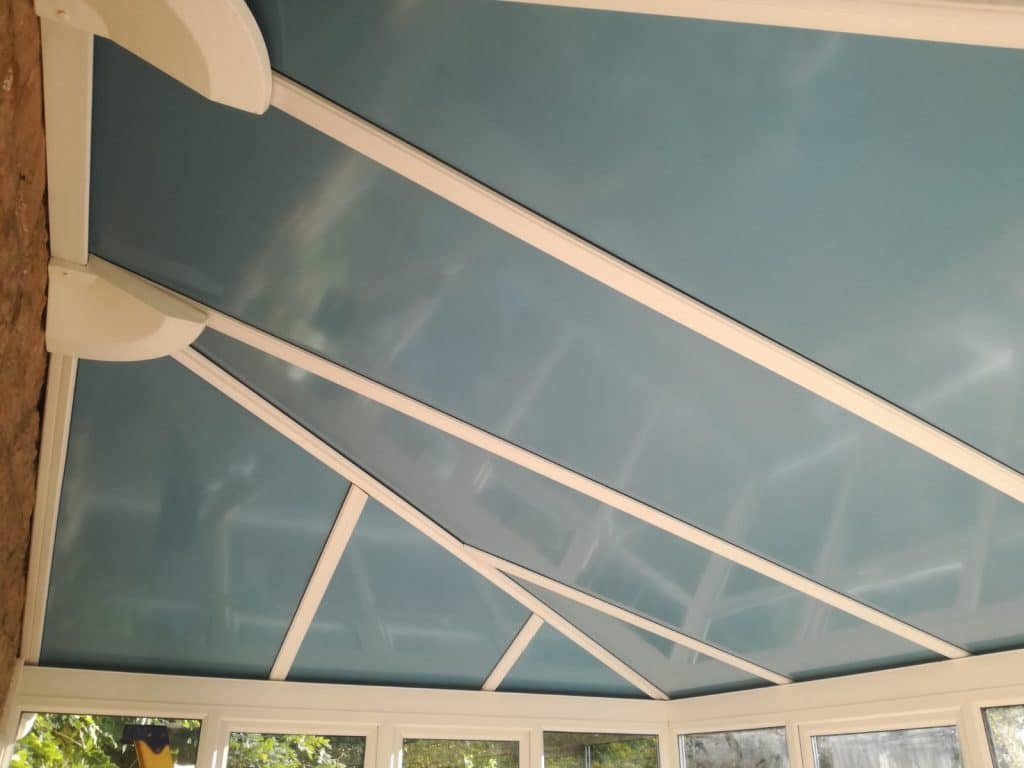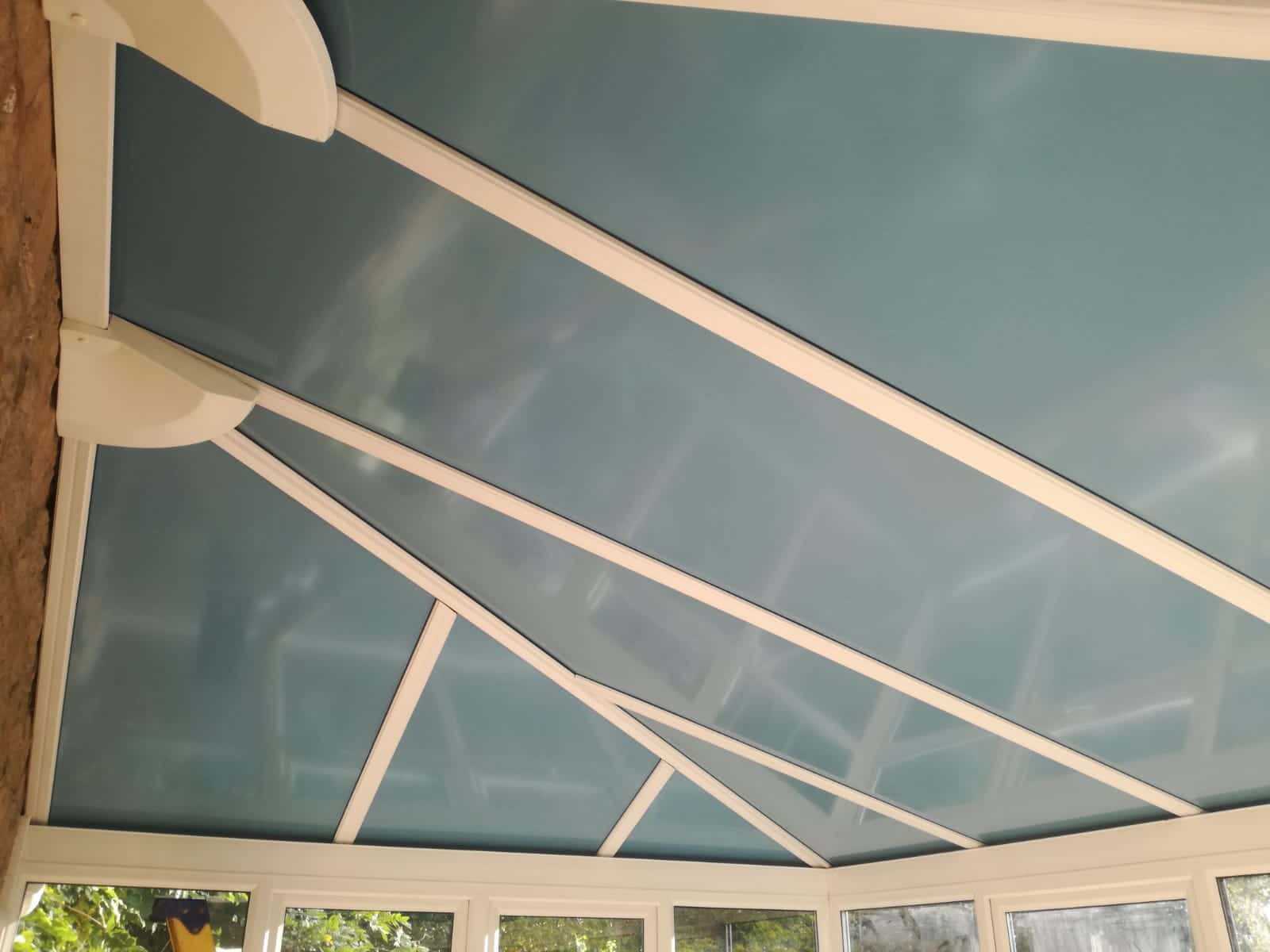 Got an old and poorly insulated conservatory? Changing the roof to a Thermotec system is one of the best ways of getting the most out of your investment again. Best of all, Thermotec roof panels come with none of the building work or structural reinforcement of other conservatory roof replacements.
Contact us today for Thermotec roof panels in North Wales.
At Superior Conservatory Panels, we specialise in a simple to fit and effective conservatory roof replacements. We use your existing roof bars, beads and gaskets making Thermotec simple yet very effective.
All it takes is a quick phone call or complete our simple contact form.  We get back to you promptly to discuss your requirements and arrange a free home survey.