Grey and White Thermotec roof panels, to a conservatory roof replacement in Powys, Wales. A modern transformation of a traditionally styled conservatory using one of the most popular and on-trend colours for home improvements.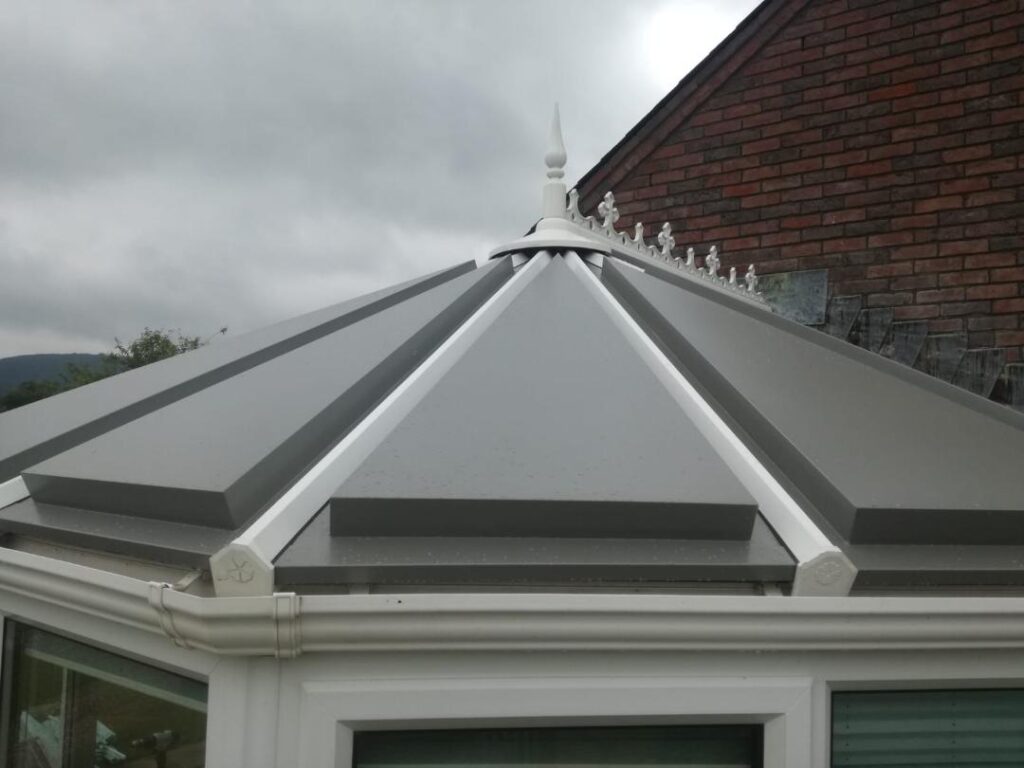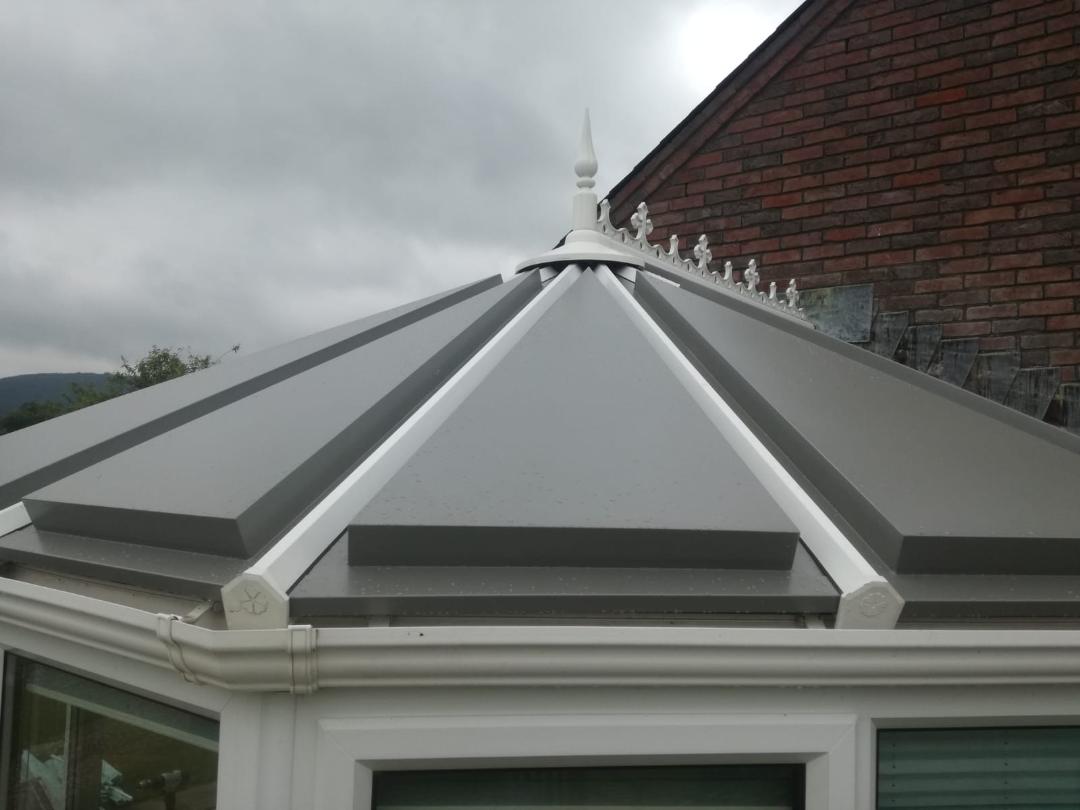 Thermotec Panels on a Conservatory roof refurbishment in Powys
This family home is a dwelling fitted with a traditionally styled conservatory at the back of the house.  The main structure consists of PVCu casement windows, patio doors and PVCu conservatory roof bars too.  As with most conservatories, the structure rests on a concrete base and has served the customer well over the years.  However, as more and more people work at home, they seek new ways of getting the most out of the space in their home.  Importantly, dated and poorly insulated older conservatories are an excellent way to get more space in the home.  Even better is the fast transformation.  Installation of our panels takes less than one day.
Following a survey, we take accurate manufacturing sizes of our Thermotec roof panels.  Moreover, these also come expertly crafted and designed to sit neatly within the existing roof bars.  As a result, whether you look from the inside or the outside, the look is neat as well as highly effective.
Our panels are easy to fit and fast.  Most installations take less than one day with a typically-sized conservatory roof.
This particular conservatory roof refurbishment in Powys makes the most of the current trend for the colour grey. On the outside are gorgeous grey colour panels and white on the inside.  For the inside especially, white provides a brighter and more pleasing interior.
Another benefit of our panels is how they integrate within the existing framework.  To the outside, there's a neat step.  Internally the panels sit neatly integrated within the conservatory roof bars.
As a result of this conservatory refurbishment, the customer now enjoys better insulation, a quieter conservatory and a room they now enjoy every day of the year too.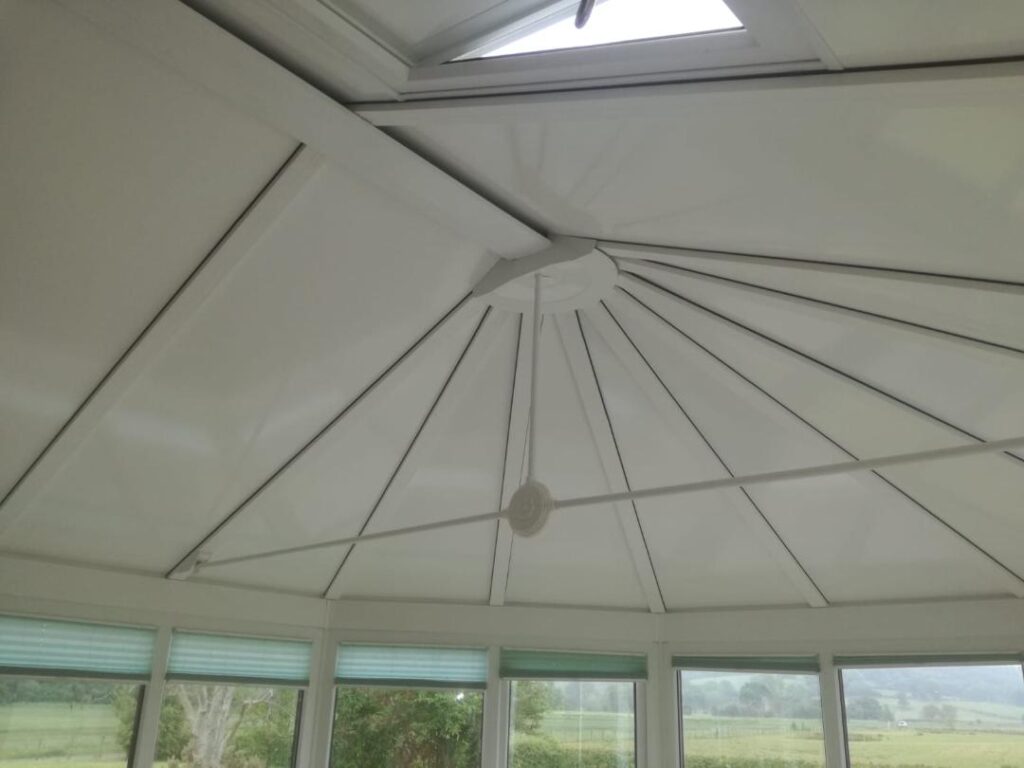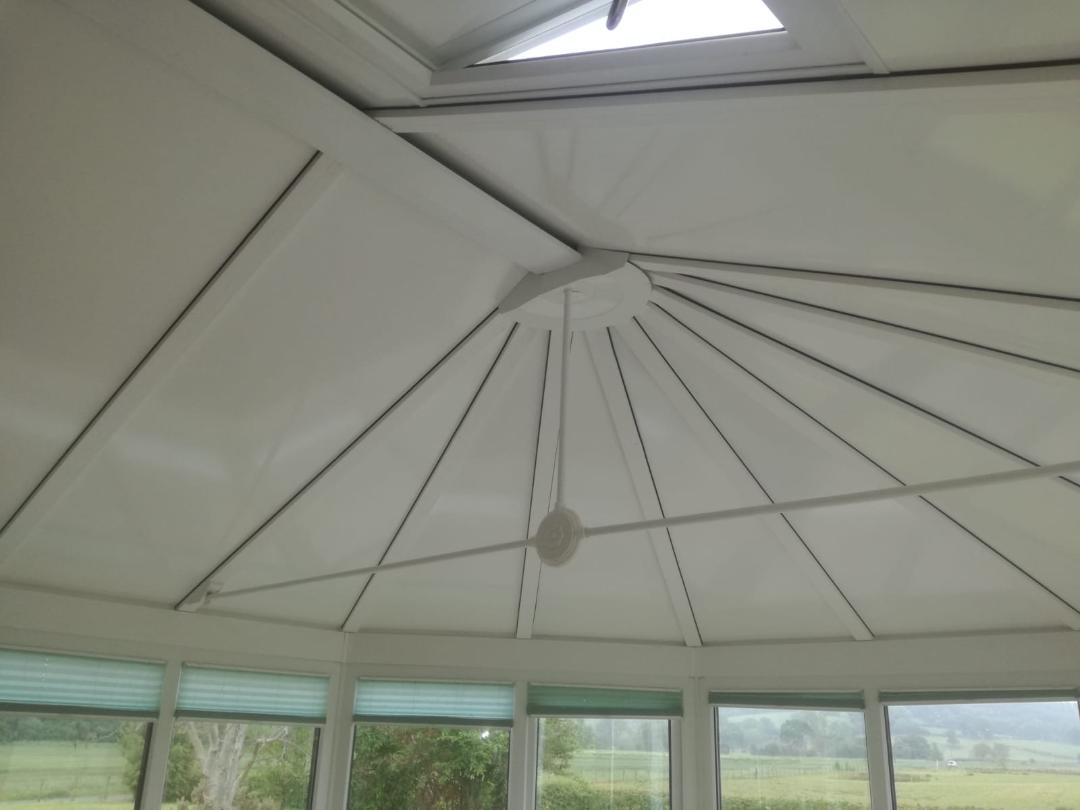 Transform your existing conservatory for the 2020 Autumn
Get more out of your existing conservatory and benefit from a functional room.  As well as a wonderful transformation, you'll also feel like you have a brand new conservatory.
Thermotec panels come with substantially better insulation than glass or polycarbonate.  Also, a benefit are the incredible U-Values of 0.29Wm2K for superb interior comfort.  Finally, a durable powder-coated finish and 10-year guarantee gives you peace of mind.
Your expert supplier for conservatory roof replacement in Powys and North Wales
There's no better way to quickly transform an existing conservatory into a new, fully useable and all-year-round room.
All it takes is a quick call to talk to our expert team and discuss your requirements. Contact us today and arrange a no-obligation quotation.