One way to accessorise a conservatory at the time of its construction or later is conservatory roof blinds. Designed for privacy, shading and marketed as keeping the conservatory cooler on warmer days, conservatory roof blinds are widely available as are lots of after-market or DIY blinds solutions.
Adding a conservatory to the back of a property has its advantages of course. More space, added property value, aesthetic appeal. The tradeoff is keeping the conservatory cool and here conservatory roof blinds are a popular choice. But do they work?
Do conservatory roof blinds work?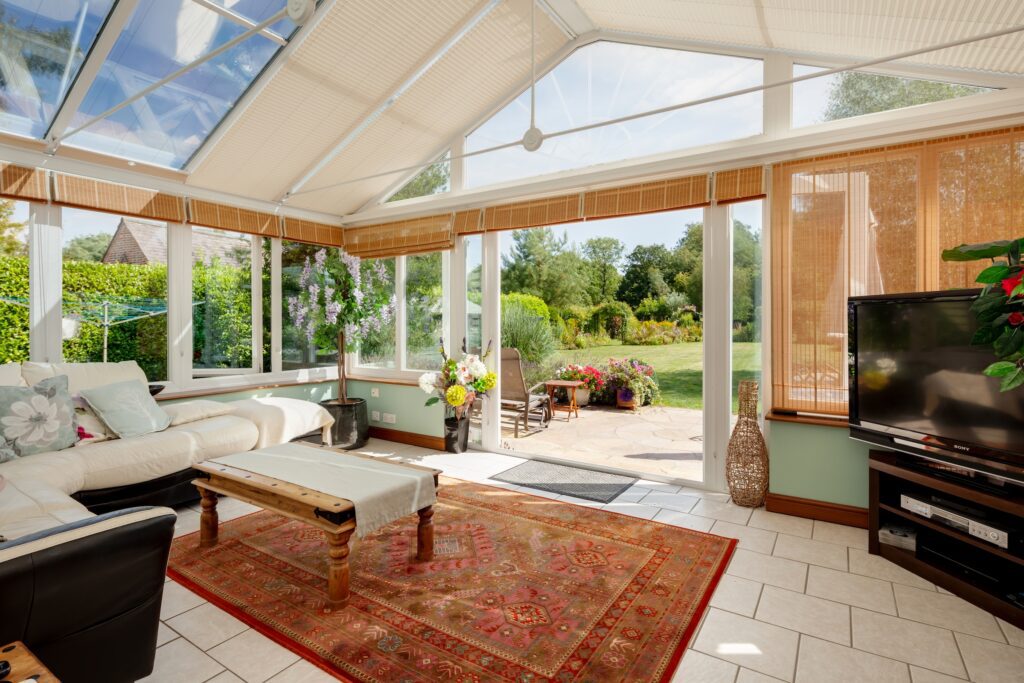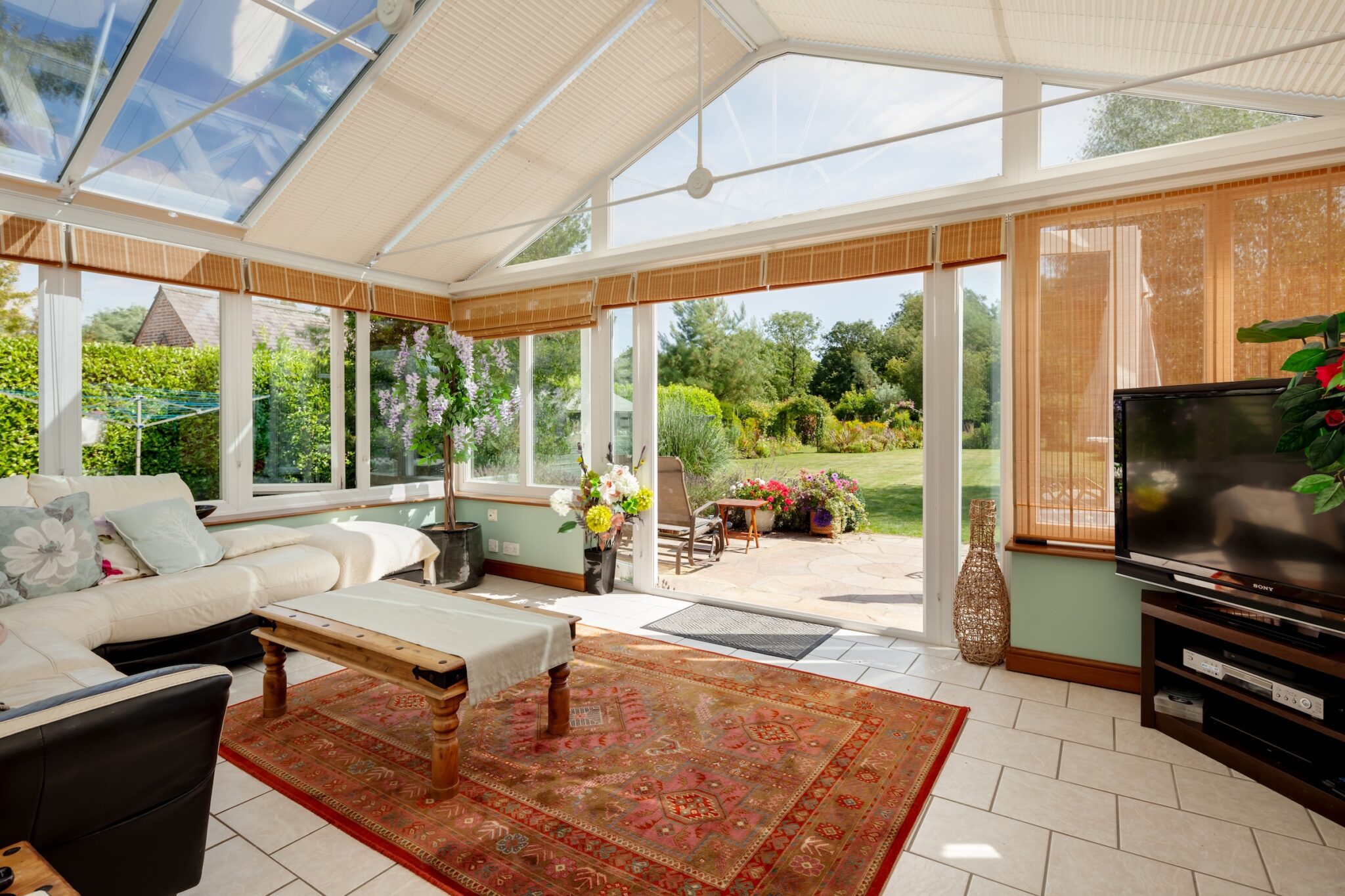 It depends on the level of comfort you're looking for from your conservatory or even a specific function. For example, you may be thinking about how to keep your conservatory cooler in the summer or even keep the sunlight out in winter. With many of us now working from home, the conservatory has seen a resurgence as a space to work.
We've carried out numerous installations since the pandemic of our high-tech insulated roof panels, where our customers tell us the intention is to use or convert the conservatory into a home office. Therefore, for shading and keeping out the sun, conservatory roof blinds can help. However, the reason they're not always an ideal solution is many have no insulating properties. And it's the insulation that's probably the most important factor in regulating conservatory temperature. In most cases, all basic blinds do is reflect the light back.
They can help keep the space cooler, but it's not always the best solution when sitting in your conservatory working for most of the day.
Even in winter, with the sun lower, glare is an issue in a conservatory. So you'll draw the blinds to keep the sun out but then you're not using the sun to warm up the conservatory.
Of course, even conservatory roof blinds have benefitted from modern technology and materials. There are several different conservatory roof blinds ranging from those offering simple shading and protection to more insulated thermal versions and those designed to act as black-out blinds.
So whilst conservatory roof blinds can work, they come with compromises and not just to do with how well they insulate, prevent or retain heat build-up.
Some issues with conservatory roof blinds
Any interior addition to your conservatory even conservatory roof blinds will need cleaning. At the same time, they'll gather dust. Go with a lighter colour and dirt and dust shows up even more.
Slatted versions and pleated blinds contain even more component parts than a single fabric blind – more cleaning and dusting are required at a high level, not to mention cobwebs at certain times of the year.
If condensation is an issue in your conservatory, the moisture on the fabric of conservatory blinds isn't ideal.
Another issue with typical conservatory roof blinds is how they're designed and with many component parts comprising string, cord or cotton threads. You'll constantly need to adjust the roof blinds as the sun moves around the day too.
Then there's the reliability issue in the medium to longer term. Will the blind product will be available? Can you get replacement parts in years to come and especially when conservatory roof blinds are out of warranty? It's worth considering all these factors.
Finally, conservatory roof blinds aren't that cheap. With prices ranging from around £1500 to over £4000, you really do need to consider whether the not insignificant cost is likely to give you the results you're looking for and whether they're actually a good investment.
One solution is considering a solid roof such as our Thermotec roof panels.
A warmer, cooler and quieter conservatory with insulated roof panels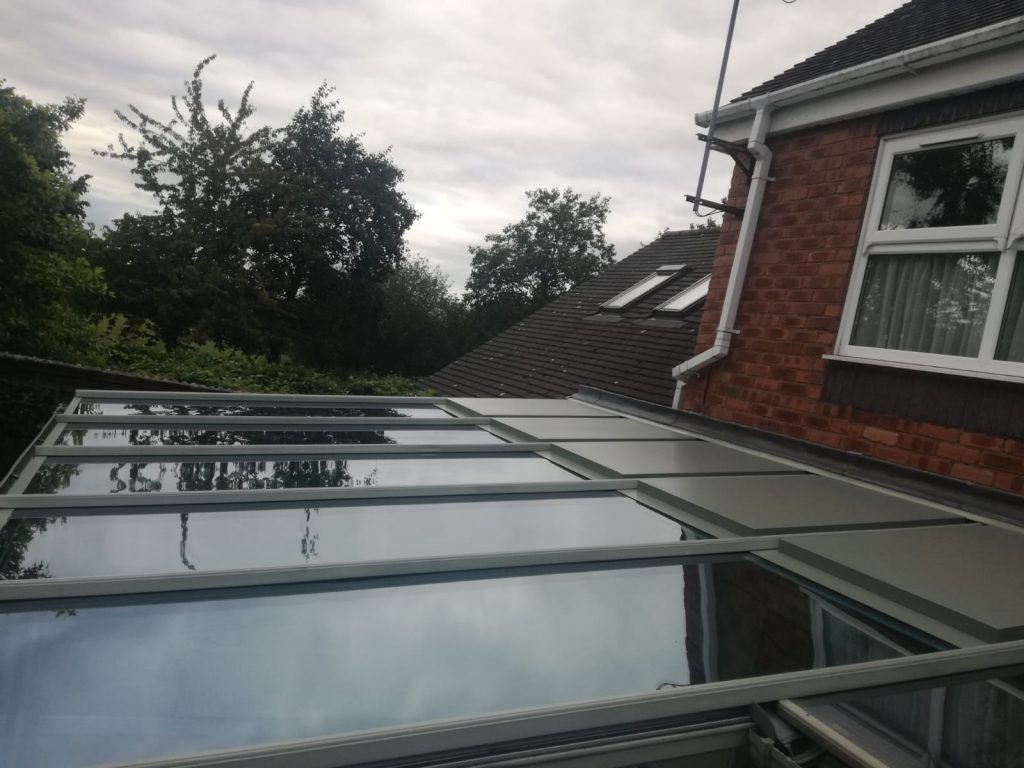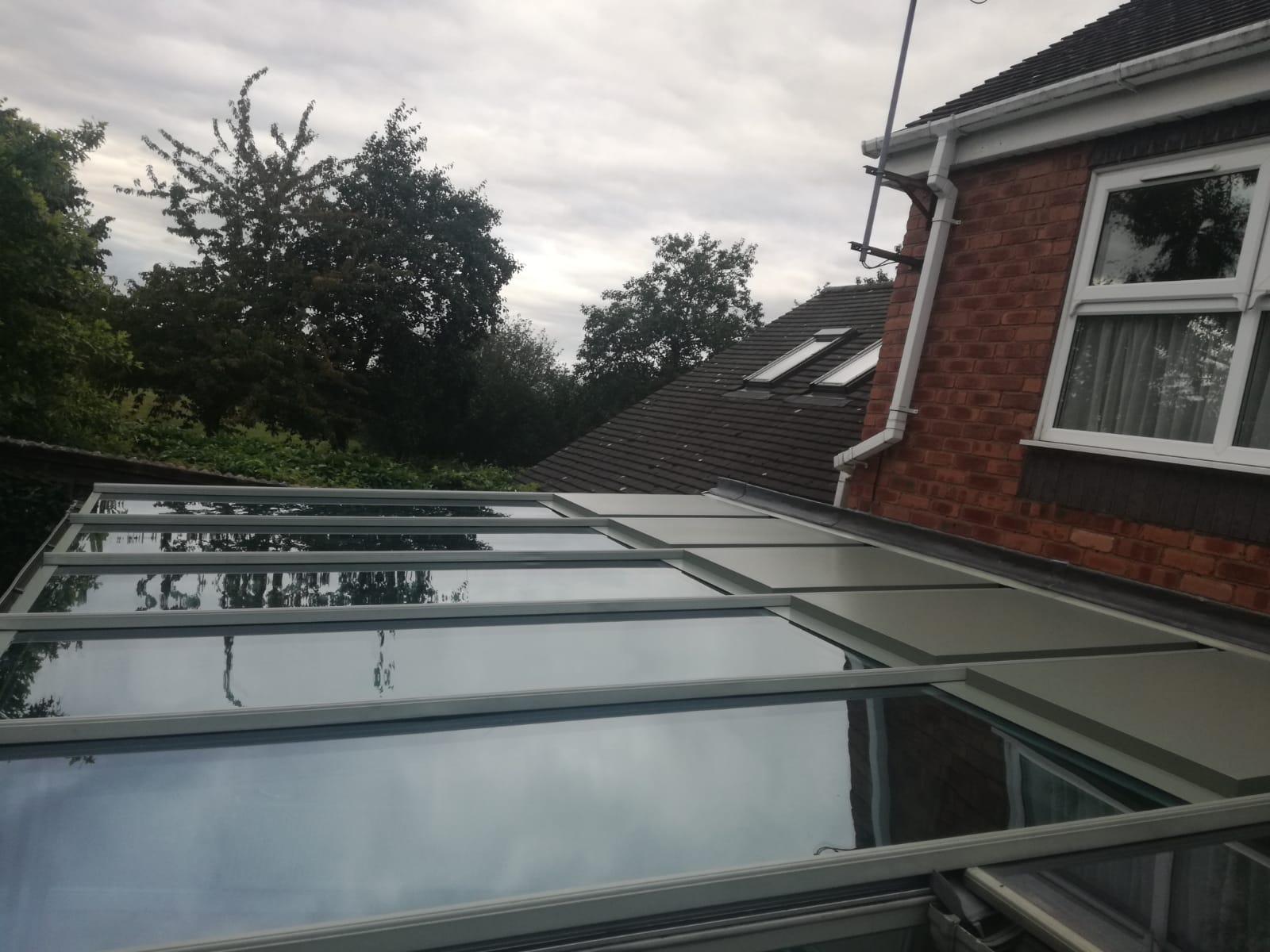 Thermotec roof panels are an affordable way to add instant insulation and comfort and breathe new life into your conservatory. Thick insulation with super-low U-Values combines with high quality aluminium, powder-coated in your choice of colour. Even better, they're suitable for timber, aluminium and the popular PVCu conservatory.
And even if you do still want some light coming into your conservatory we can even provide a glazed light in your conservatory roof giving you some light from above with the benefit of insulation and comfort in the remaining conservatory roof panels.
In most cases, one day is all it takes to transform your conservatory, so get in touch today and find out how our sophisticated roof panels can transform your conservatory and give you a new all-year-round room.