With more of us working from home and homeowners improving rather than moving home, one consideration is whether a conservatory or garden room is best for adding space or making more of the space you've got for you, your job or your family.
If you have an existing conservatory and you're thinking about whether to demolish it, refurbish it or replace it with a new garden room, here's why refurbishing your conservatory could be better.
A conservatory or garden room – how do you feel about your conservatory?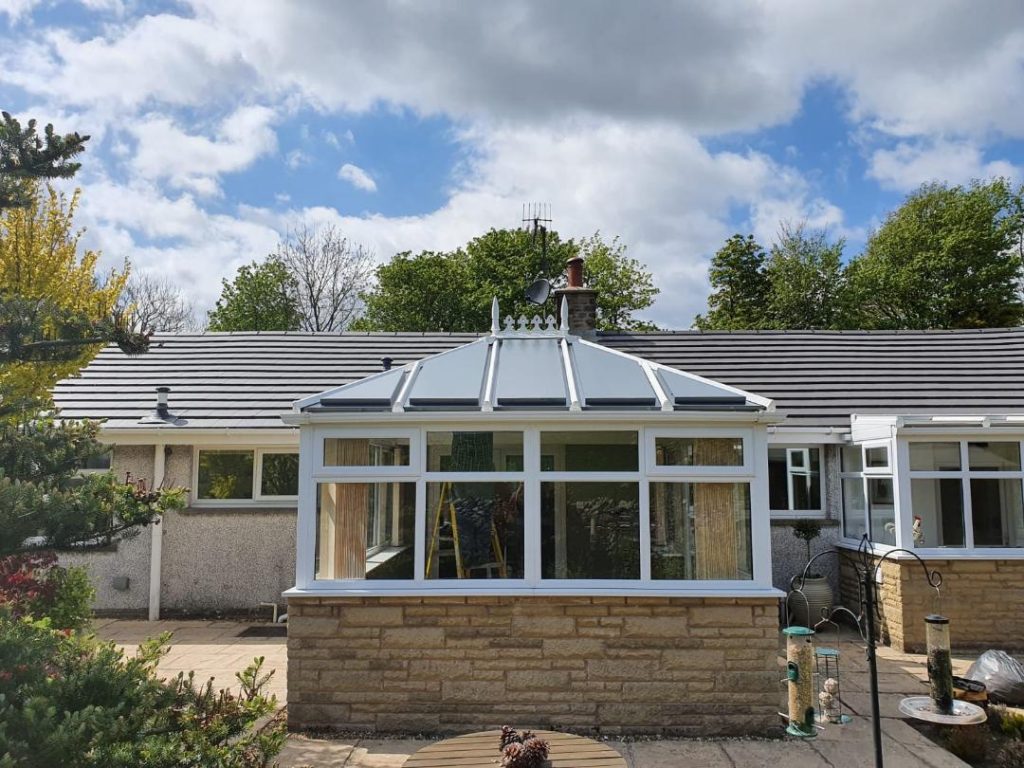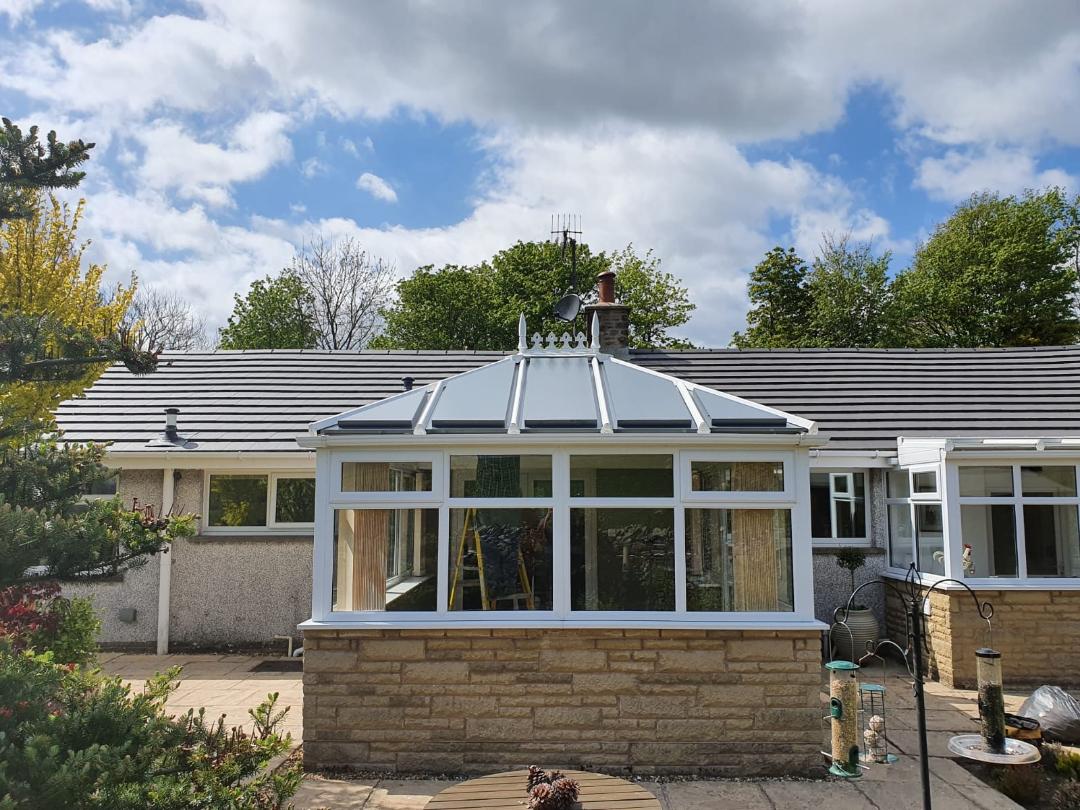 It's estimated there are around 3 million conservatories in the UK. However, with changing trends in how we live and home design generally, it's logical to assume the conservatory no longer has the same appeal. It's probably also the case, many homeowners with a conservatory of any size and shape probably no longer have the same sense of pride in this glass and PVCu, aluminium or timber structure.
Add to this the thinking that conservatories are too hot in the summer, too cold in the winter, noisy when it rains and poorly insulated.
Then there are the emotional attachments to your conservatory. Did you initially pay tens of thousands of pounds for it and therefore still think about the initial investment? Or have you bought a property with a conservatory in which case you didn't take out a loan or save up to get a new conservatory?
When it comes to choosing between a conservatory or a garden room, the marketing messages around the highly insulated, low-maintenance nature and multiple uses of new garden rooms are compelling.
Why it makes sense to consider a conservatory refurbishment.
The truth is, glazing materials, insulation and conservatory products both new and after-market have come a long way since your conservatory was first built. As a result, there's never been a better time to modernise an existing conservatory and once again give it the love it deserves at the back or side of your house. Even better, such is the quality of these modern materials and conservatory refurbishment products, they're designed to last even longer than your original conservatory materials and with a quality guarantee
There are today, numerous solutions for improving conservatory. Therefore when thinking about a conservatory or garden room, why not check out first how you can improve what you already have?
When thinking about a conservatory or a garden room, there are several positives to refurbishing.
The refurbishment is likely to cost less than a new garden room
Your conservatory is likely to be larger and taller than a garden room
You've got the amenities of your main home closer to hand
A conservatory is a more natural extension of your home
The garden room proposal is a positive one. Modern materials mean low maintenance. Excellent insulation properties make garden rooms suitable for all year round use. Flexible in use make garden rooms ideal as offices, a playroom, party or summer room.
What you might not know is Thermotec roof panels give you all these advantages and more.
The benefits of a garden room and more with conservatory roof panels
When thinking about a conservatory or garden room, here are some compelling reasons to make your existing conservatory an all-year-round room with conservatory roof panels.
First of all, is the cost. You'll find a typical 3m x 4m conservatory roof refurbishment using our roof panels less than a similarly sized garden room. Therefore, it's ideal if you're on a more limited budget.
You already have the furniture, fixtures and fittings in your conservatory which saves money on kitting out a new garden room.
You're unlikely to get the same sense of light and space with any garden room as most of these only have glazing at the front and on the one side.
The utilities you need in a new garden room are likely already in place in your conservatory. Heating, lighting, power and an internet connection.
Garden rooms are limited on size and height, location to your neighbours and other factors. Your conservatory is already in place.
Best of all? It can take up to 12 weeks to get a garden room installed from the time of order. Our conservatory roof panels on a typical conservatory take just one day. And
Get a quote today and compare between a conservatory or garden room
There's no better way to quickly transform an existing conservatory into a new, fully useable and all-year-round room with more benefits than a new garden room. So get a free quote and compare between your existing conservatory or a garden room for getting more out of the space you've got.
Contact us today and discuss your conservatory type and size with us and we'll get back to you with a competitive and fast quotation. Take a look at how we've transformed properties of all types with our highly insulated, durable and effective conservatory roof panels.