Coloured conservatory roofs give a fresh new look to your conservatory refurbishment project. With over 150 different colours available, adding colour isn't difficult and can still work well with your home and the conservatory walls.

The advantages of coloured conservatory roofs
When you improve your conservatory with Thermotec roof panels, you not only get all the benefits of modern aluminium and thick insulation, you also get a vast choice of colours.
The powder coating process is by far the best way of providing protection, durability and your choice of colour to aluminium. It's not just for windows and doors you see in today's modern extensions. The same powder coating process we apply to your quality-made Thermotec panels.
Powder coating gives you masses of options. Not just in all manner of grey, green, blue, white, black or anything in between. You also get a choice of satin, matt or gloss finishes.
Inside the conservatory, for instance, a matt finish is more neutral and looks similar to the matt white ceilings in all our homes. However, go for a gloss finish and it's a little more reflective. Therefore, this could be a better choice if you like the ideal of light reflecting a little more in your conservatory.
It's tempting to go for the standard white or brown of your existing conservatory. But as you can see in our main image here, grey is a fantastic contrast. As well as making the conservatory roof look a little more striking, it freshens up the look. Grey remains incredibly popular for our cars, doors and windows, interior decor, accessories or furniture. Therefore why not use it in your new conservatory roof? Again, you have the option of going for white inside.
Coloured conservatory roofs for brown or wood conservatories
If your property has an existing timber or PVCu woodgrain conservatory there are still solutions in aluminium. Obviously, the two materials are different. As a result, you will never get an absolute colour match. But did you know, there are over twenty shades of brown. Therefore it's very likely you can find a near match or a close match. Whether you've got light oak, rosewood, mahogany or walnut, Thermotec coloured conservatory roofs transform any woodgrain or timber conservatory roof.
Even better, the nature of our roof panels makes them ideal for glazing within existing conservatory roofs. We use exactly the same glazing method you have.
RAL 8000 is great for its terracotta shade. RAL 8080 is another hugely popular colour for an existing brown woodgrain colour and RAL8022 is even darker with a hint of black.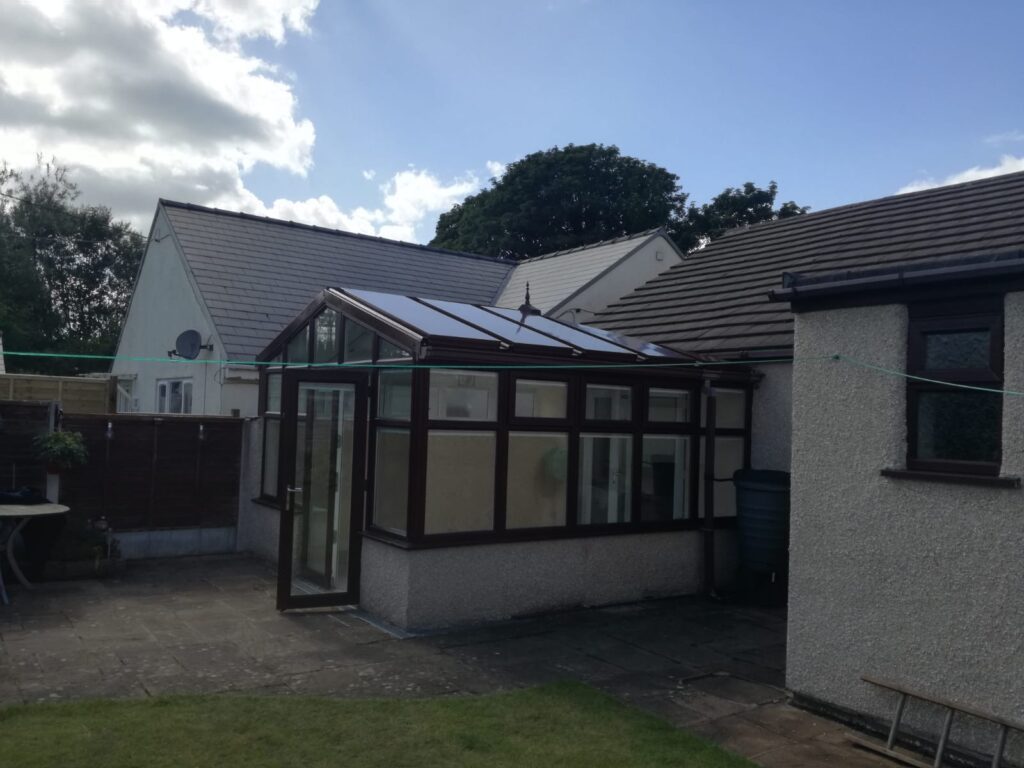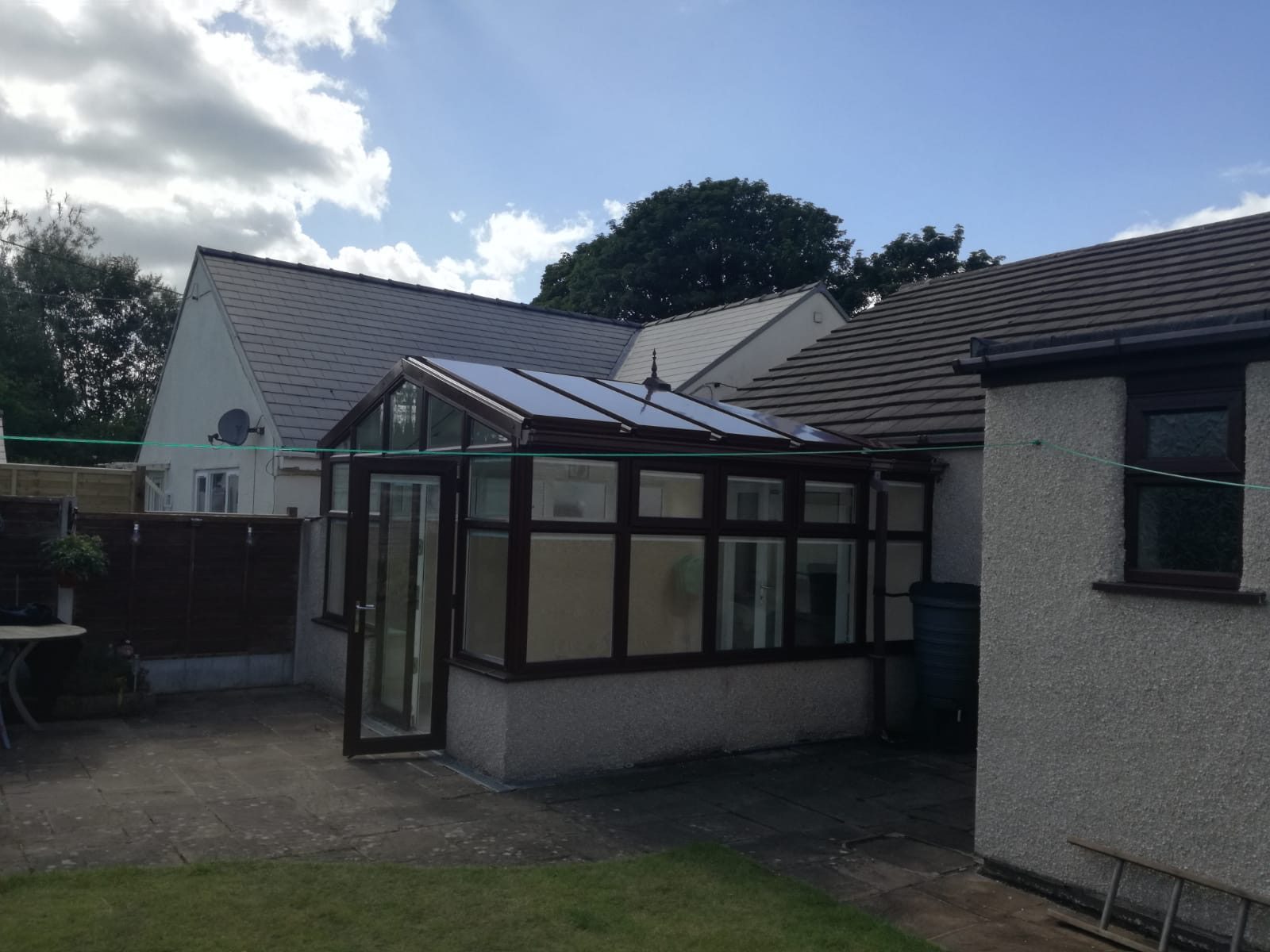 As you can see, using aluminium and powder coating gives you substantially more colour options than any of the solid roof conservatory options on the market.
Even more colour options with Superior Conservatory Panels
You can see some wonderful examples of coloured conservatory roofs and just how they instantly alter the look of a conservatory, regardless of age, shape or size. And remember, all aluminium needs to keep it looking good for years is a routine clean with mild soapy solution and a soft sponge.
Contact us today and find out how in just one day, we transform a conservatory into an all-year-round room. The finest materials, the best colours and our professional installation all come as standard.