In the autumn and winter months, dealing with condensation in a conservatory is frustrating for many homeowners.  Not only do you wake up to a very 'wet' area, windows, the window boards and, of course, glass can also suffer condensation.
So what can you do to help reduce moisture and condensation in a conservatory? We offer some useful tips and advice.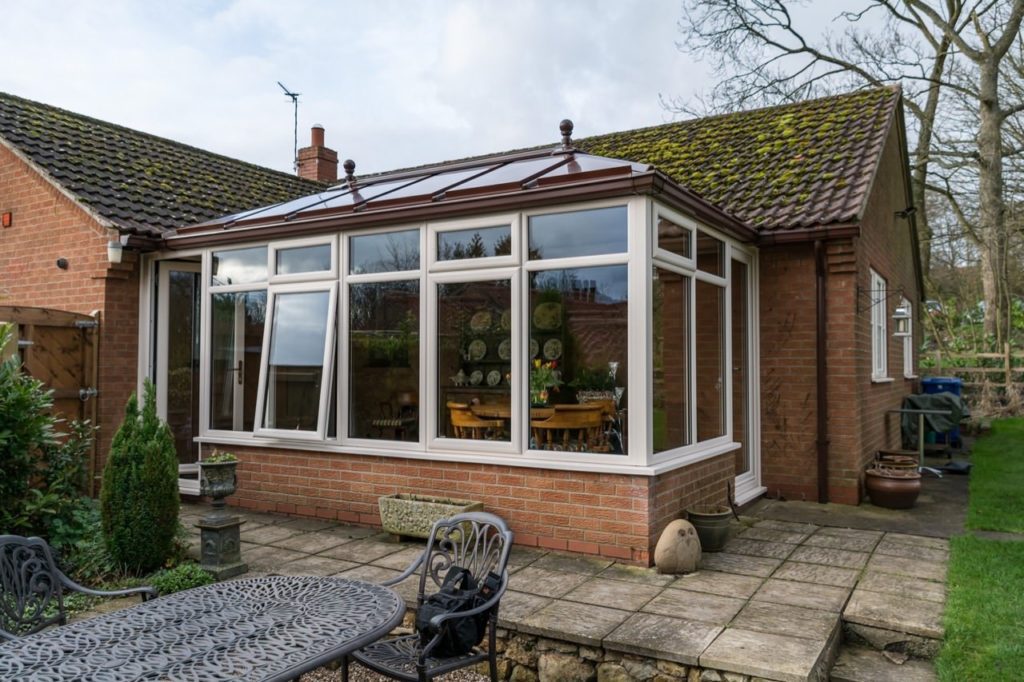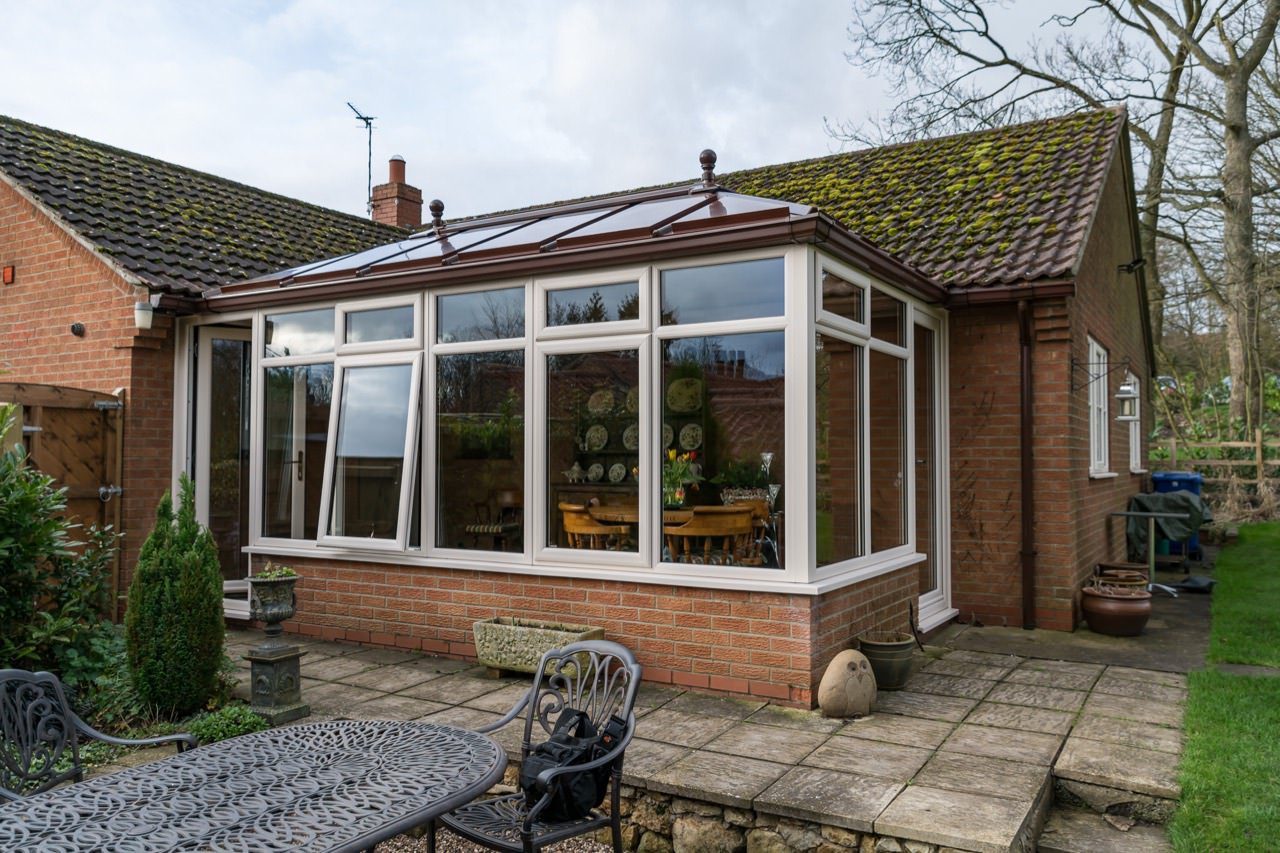 How to help reduce condensation in a conservatory.
The forming of condensation is down to many factors throughout the home.  For conservatories especially, common causes are down to inconsistencies between the inside and outside temperature.  Although your conservatory does not leak, nor does it let in draughts, it also lacks ventilation.
Therefore, a poorly ventilated conservatory will condensate when the outside temperature drops and the heating comes on.  As a result, warm moisture vapour builds up, converting to real wet spots and liquid. The glass in your conservatory is the first surface to suffer.
For conservatories in locations such as north or north-east facing, the problem can also be greater.  Older conservatories with broken silicone seals, poorly sealed windows, damaged or old seals or gaskets.  All of these things can contribute to the performance of your existing conservatory.
Ensure your conservatory is well ventilated.
The first way to reduce the condensation in a conservatory is to provide some ventilation.  If your conservatory is reasonably new, you may have trickle vents fitted in your windows.  Always leave trickle vents open. They remain one of the best ways of providing discreet airflow into your conservatory at all times.
Another way to help reduce the condensation is to keep the conservatory warm.  If you have heating fitted, use it.  Also, try to leave the windows partially open whenever possible.
Many people close off the conservatory from the rest of the house using the French Doors or sliding doors.  Keep these open to allow air from throughout the house to circulate.
Finally, look to ventilate the downstairs of your home better.  Drying washing inside, steam from cooking, bathing and regular living in our homes all cause moisture. Some people have a tumble dryer in the conservatory, and this remains one of the biggest causes of humidity, as well as drying clothes naturally in a conservatory.
Consider a dehumidifier.
A quality dehumidifier is an excellent way to take more control over moisture in the conservatory.  They do not cost a lot of money, neither do they consume a lot of electricity.
Using a dehumidifier removes a lot of the moisture from the conservatory, also preventing it from settling on the glass, cills and frames.
Remove some plants from the conservatory.
Plants also produce moisture, and many people put a lot of houseplants in their conservatory. Look to remove some of these, and you might notice a difference.
Consider replacing the conservatory roof.
Visit any good conservatory information centre and replacing the roof is one of the best ways to instantly and permanently improve the comfort levels of your conservatory.  And we agree.  Our Thermotec conservatory roof panels offer high insulation as well as an immediate improvement.  Best of all you get to use your conservatory all year round.
If you would like further information about how a new Thermotec conservatory roof provides many benefits to your existing conservatory, contact us today.