Our innovative, light and cost-effective aluminium roof panels provide a great solution to fix a hot conservatory.  We have created a process that is simple, helpful and transforms your old conservatory into a new useable room.  Enjoy it all year round.  Best of all, unlike other conservatory roof replacement methods, ours is the least disruptive.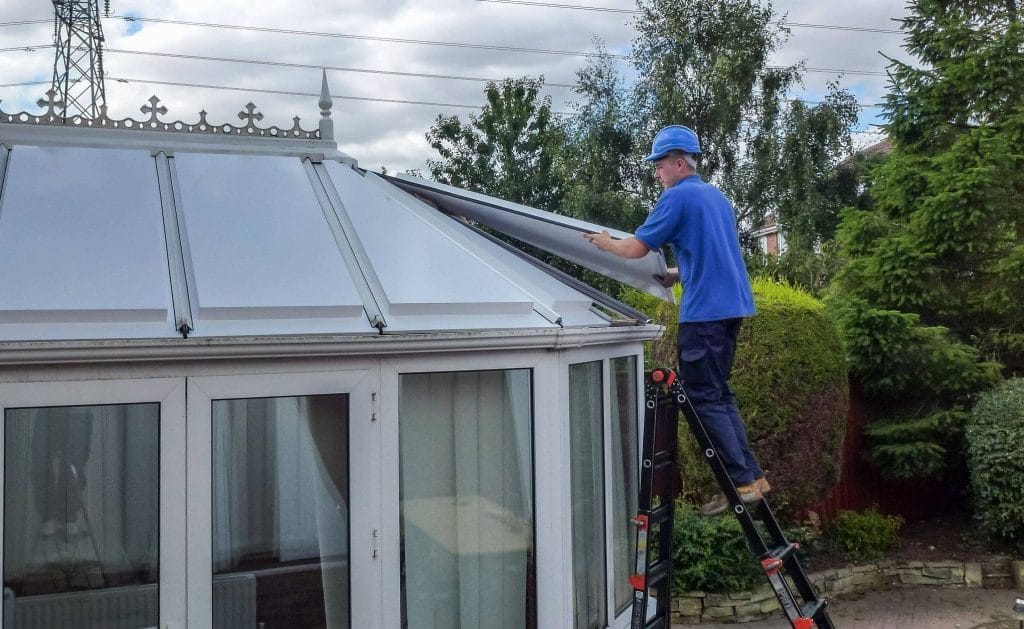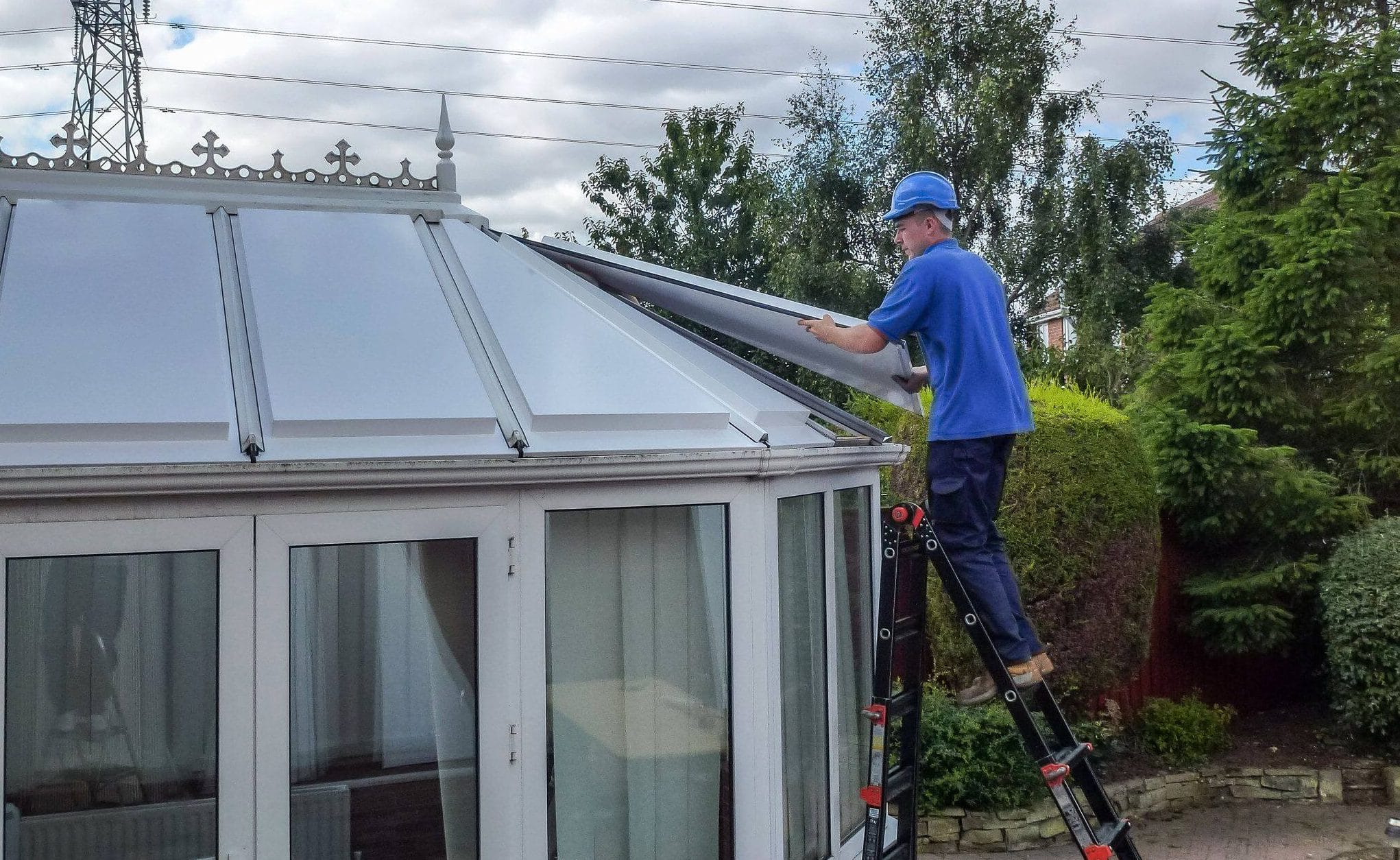 Six steps to fix a hot conservatory with Superior Conservatory Panels.
We explain our transformational and straightforward process to bring your old and tired conservatory to life.  Once complete you can enjoy a host of features and benefits with your conservatory in summer, winter or autumn.
Contact us.
Contact us by phone or fill in our simple contact form. Or, if you know more about your conservatory, fill in our Get A Quote Form. On this form, you can tell us more about your conservatory style and sizes if you know them. We are on hand to discuss your requirements by phone and answer your questions on how we fix a hot conservatory in your home.
The home survey.
The home survey is an essential part of our process.  We understand some homeowners are cautious about have people in their home.  You have peace of mind that our staff are not 'double glazing salespeople'. We only work within the replacement conservatory roof sector, and we are not in the business of selling new conservatories.
The home survey is essential to establish the type of conservatory you have so we can custom-build the best aluminium roof panels to fix a hot conservatory and help you enjoy this investment in your home. The survey includes:
A short discussion about your requirements.
An explanation of our product and how it works.
Inspecting and measuring your conservatory to ensure the new roof panels will fit.
Working with you to choose the best panel thickness and colour to meet your needs.
Answer all of your questions.
Typically the home survey should take no more than 90 minutes for a standard size conservatory.  Our survey if free of charge and without obligation.
Our free, no-obligation quotation.
We will provide you with a written quotation. Our quote will detail your conservatory type and style, information about our panels, anticipated installation date and our terms of sale.
We do provide a verbal quotation that you are welcome to accept at the time of the home survey.  There is no pressure whatsoever to commit there are then.
You place your order.
Our contract paperwork is simple to understand.  We explain what any of the terms mean with you.  Our contract will detail the number of panels, colour and product information.  It will also describe our payment terms.
If we have already carried out a survey no further visit is required until the day of installation.  If we have not carried out a home survey, we will make an appointment with you.
The manufacture of your bespoke conservatory roof panels.
We measure your existing roof and custom-build your roof panels.  Your panels are professionally polyester powder coated by a quality-assured and certified applicator of polyester powder for architectural aluminium.  Every panel has insulation and manufactured to work within your existing framework. As a result, we do not stock standard sizes of roof panels, despite many conservatory roofs sold in the past at standard sizes.
We install your new conservatory roof in one day.
We pre-arrange our installation of your new conservatory roof panels.  One the day of installation:
We carefully remove your existing glass or polycarbonate roof.
The existing roof bars are prepared to accept the new roof panels.
We professional fit your new conservatory roof panels.
Your old roof materials are taken away and disposed of at the end of the installation.
Finally, at the end of our installation, we are on hand to answer your questions.
Enjoy your new conservatory.
Our panels fix a hot conservatory and let you make the most of the space, light, comfort and better environment of your new conservatory.  Your satisfaction remains our top priority and we remain on hand to answer your questions at any time.
Please do not hesitate to contact us to answer any further questions you have about our aluminium insulated roof panels.