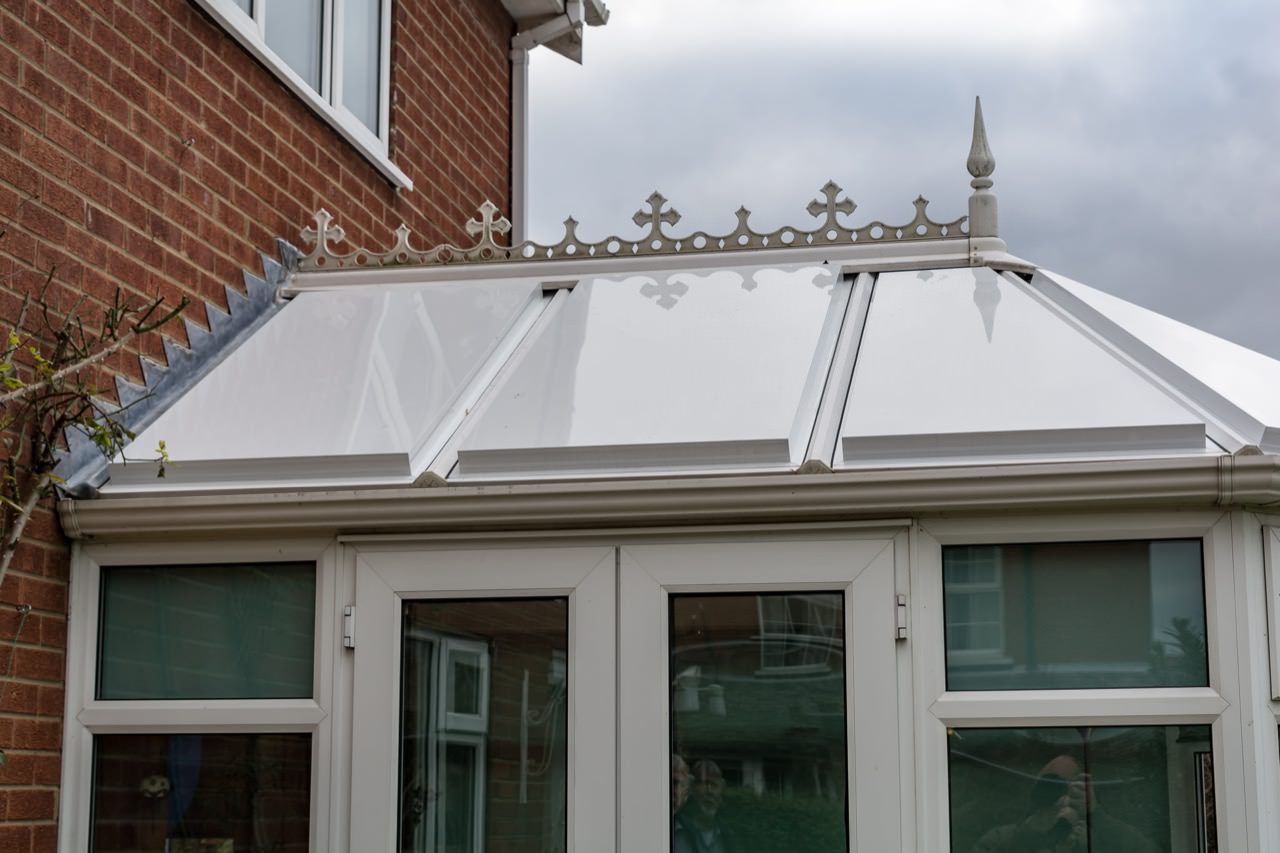 Do you have an old aluminium, Upvc or timber conservatory? Do you want to refurbish your old conservatory, presently having a polycarbonate or glass roof?
Here's why you should refurbish your old conservatory.
Do you no longer use your conservatory as much as you would like because it is:
Too cold in the winter.
Too hot in the summer.
Noisy when it rains.
Too bright in the sunshine to sit in comfortably.
If you bought your conservatory many years ago, you might be disappointed that you do not use this valuable extra space in your home. After all, you invested in a new conservatory for the promised extra room in your house and added value.
Thanks to modern aluminium materials and sophisticated insulation, you can now refurbish your old conservatory that is old, tired and unused. Bring your conservatory back to life with our aluminium insulated conservatory roof system. Perhaps you have bought your house with a conservatory on the back of it and don't use it.
How a solid conservatory roof can improve your conservatory.
Our sophisticated conservatory roof system is made from aluminium with thermal insulation from 70mm up to 150mm thick. The outside and inside faces of our roof panels have 2mm thick aluminium skins, powder coated with a durable colour of your choice.
When you choose to refurbish your old conservatory with a new roof, you can expect at least ten significant improvements to your existing conservatory.
Reason 1. A conservatory that is cooler in the summer.
The dated polycarbonate sheets found in old conservatory roofs offer little resistance to solar gain. As a result, your conservatory feels more like a greenhouse than an extension of your home and garden.
Our solid, insulated roof panels work to keep the heat out.  Therefore your conservatory is instantly cooler in the summer or on sunny days.
Reason 2. A useable, warmer conservatory in the winter.
At the time your conservatory was built, Building Regulations called for at least 70% transparent roof materials. The only choice to meet these regulations was poorly insulated toughened glass units with metal spacer bars and an air space in between, or polycarbonate roof panels.
Our insulated roof panels keep the heat in your conservatory. Therefore it is a useable, warmer conservatory in the winter that you can use.
Reason 3. Suitable for any shape, size or material.
Any old conservatory made of upvc/pvcu, aluminium or timber can benefit from our insulated aluminium roof. You can refurbish your old conservatory in any style.  Our product suits Victorian, Edwardian, P-Shape, Lean-to, Georgian, Lantern conservatories as well as bespoke designs.
Reason 4. Better energy efficiency.
Aluminium insulated panels are one of the best materials for energy efficiency. This is why you use panels so widely used in facade glazing and commercial buildings. Our aluminium panels are substantially more thermally efficient than your existing polycarbonate or basic toughened/laminated glass units.  Use our aluminium panels to refurbish your old conservatory and use less energy heating your conservatory. Therefore you save your heating bills.
Reason 5. A quieter conservatory when it rains.
Rain falling on a polycarbonate roof or hollow glass unit can make a conservatory too noisy for comfort. Choose our insulated conservatory roof system, and you will instantly notice the rain hitting the roof is noticeably muted thanks to the thick aluminium sheet and thermal insulation within the panels.
Reason 6. Protection of your soft furnishings and furniture.
If you have a south facing garden especially you will know that hours of sunshine will eventually fade fabrics such as curtains, blinds, soft furnishings and furniture. Our solid aluminium roof protects your possessions from UV rays as our roof panels will not leave the contents of your conservatory exposed to the sun. They will also reduce the constant solar glare through polycarbonate or glass.
Reason 7. A peace-of-mind ten-year guarantee.
We want you to enjoy all the benefits of having a conservatory in your home once again. Our quality-made aluminium panels come with a durable polyester powder coating, applied by certified colour coaters. Our manufacturing and our installation are guaranteed for ten years. Look after your roof with simple periodic cleaning, and you will enjoy your conservatory all year round for the future.
Reason 8. Suitable for new conservatories as well as old.
Our aluminium insulated roof is also suitable for your new conservatory. While modern glass is now more thermally efficient than ever before, solidly insulated roofs are even better with U-Values as low as 0.4Wm2K – substantially lower than even A-Rated windows. If you are currently thinking about having a new conservatory, orangery or glazed extension, our insulated roof could be a better long-term solution than glass.
Reason 9. Cheaper than other types of conservatory refurbishment.
The conservatory refurbishment market is growing in the UK as over 3 million old conservatories are fitted to British homes. In many cases your existing roof based upon a rafter design is ideal for improving with solid panels, making it cheaper than replacing the roof altogether.
Reason 10. An additional room in your home once again.
By far the best reason for considering our insulated aluminium conservatory roof is the ability to have a functional, comfortable and useable all-year-round room finally. After all, you made a substantial investment in a new conservatory all those years ago. Thanks to modern materials we can transform your old, tired and unloved conservatory into a room for you and your family.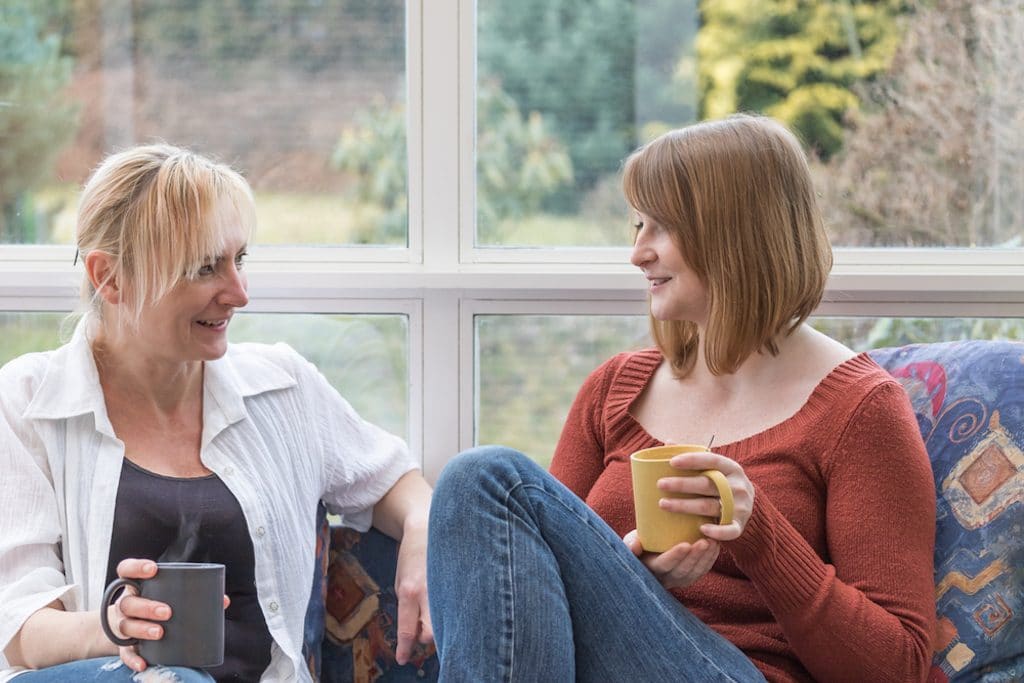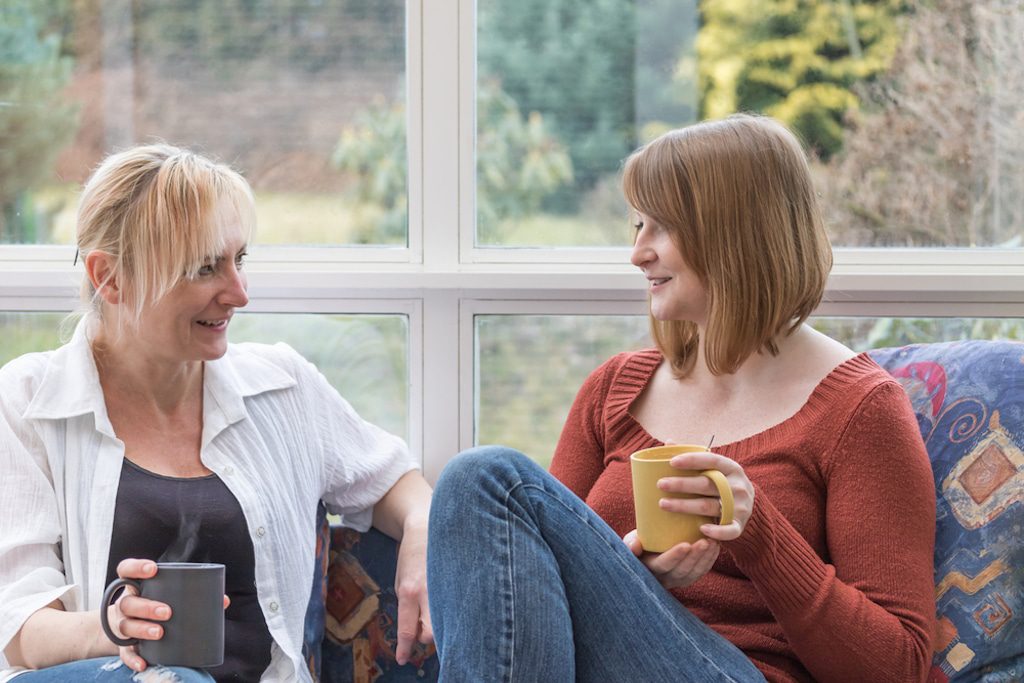 Talk to our friendly team who are happy to help.
Contact us today to arrange a free home survey and get a quotation to improve your conservatory with a latest generation roofing material that will transform your home and add the value and enjoyment back into your conservatory.