Our latest installation of a new white and grey conservatory roof with the latest Thermotec conservatory roof panels.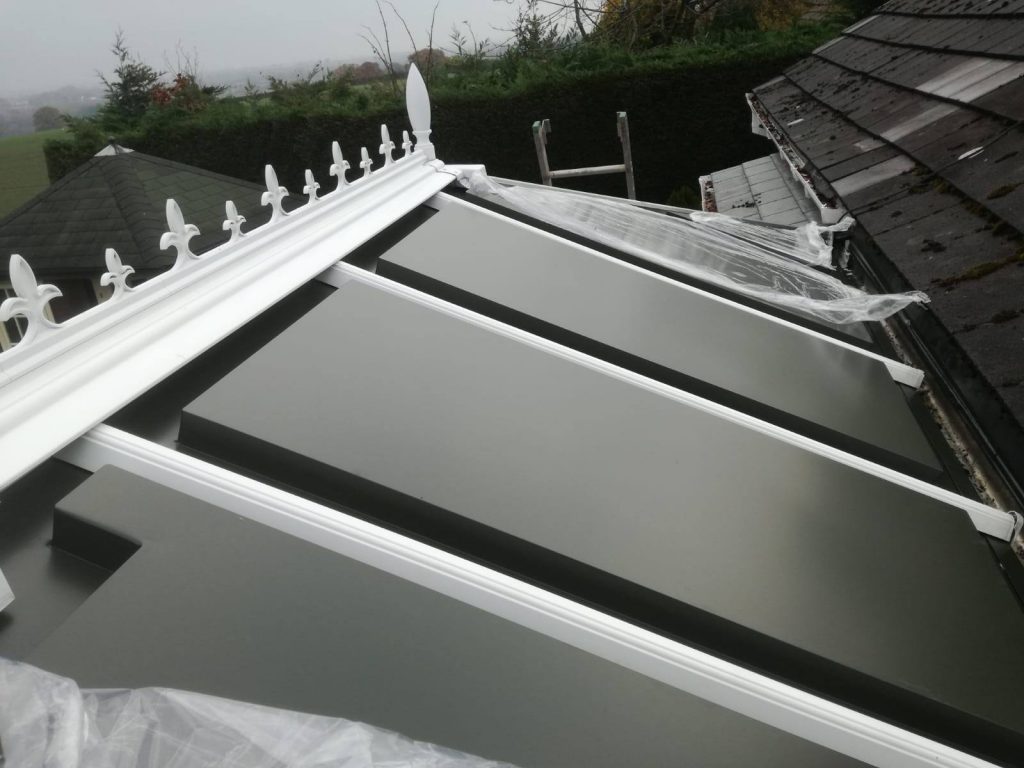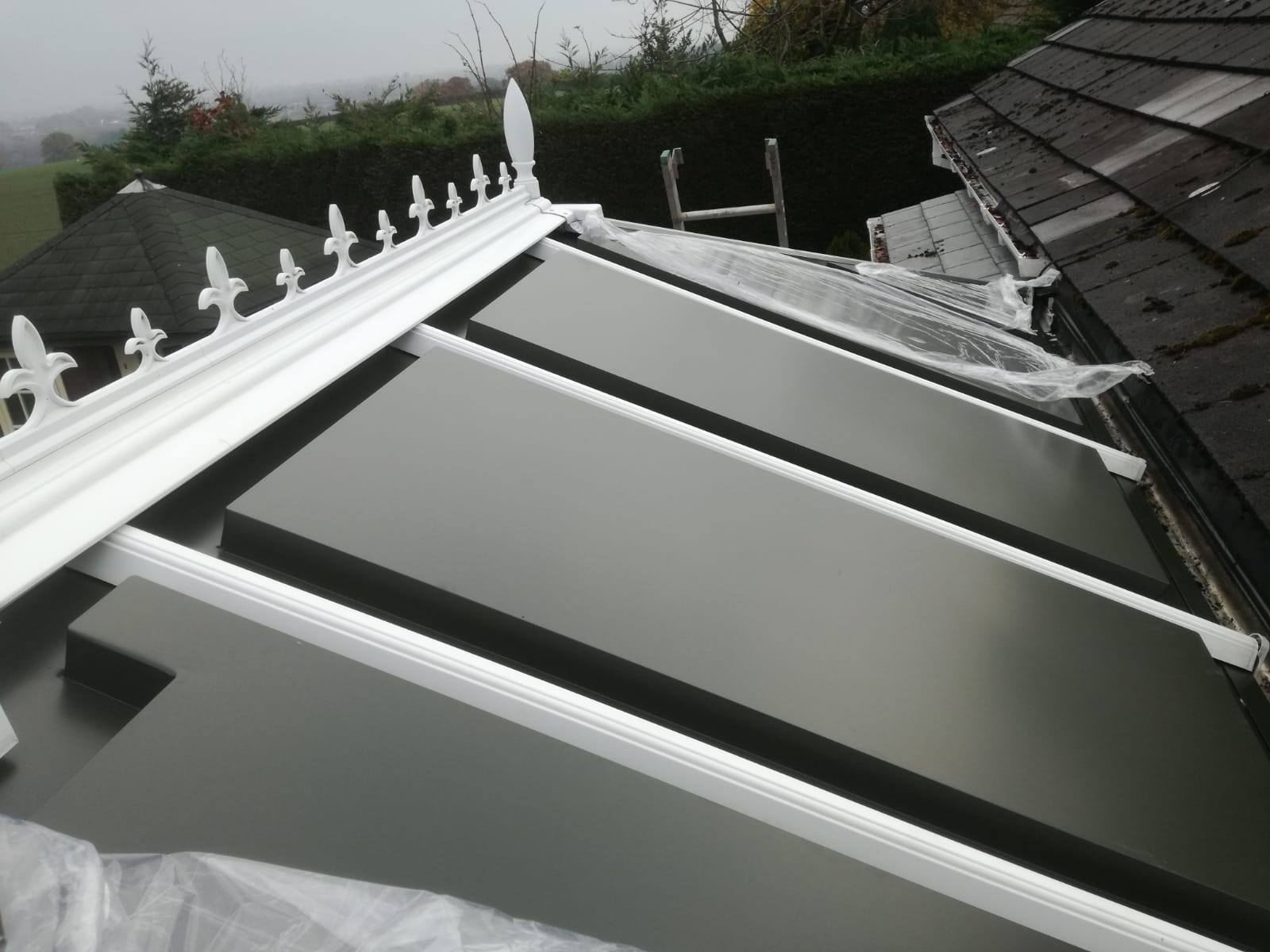 Thermotec White and Grey Conservatory Roof Panels.
First of all, it just takes is a quick completion of our contact form to arrange a free survey of your property.  This is what this Cheshire homeowner did wanting to get all the benefits of having a new conservatory roof.  After our survey, we then provide you with a quotation with a full explanation of our services and product.  Best of all you deal with professional suppliers and installers of Thermotec products.  The existing conservatory, in full white colour, while classic can also look dated.  Furthermore, our client didn't want standard white, choosing a contemporary grey finish on the outside, with classic white on the inside.
Importantly, this new colour combination also provides an instant new look to the outside of the conservatory. As well as this, the interior white finish also retains the classic look and keeps the interior bright too.  Another benefit is having a product requiring no changes to the existing conservatory. Even better is how Thermotec roof panels work with any aluminium or PVCu conservatory too.
Our expertly crafted roof panels come made to measure to fit the existing conservatory roof.  Featuring thick and thermally efficient insulation, our Thermotec roof panels come designed to work within the existing glazing rebate.  Our professional survey not only establishes the manufacturing sizes, but it also allows for any specific design features such as decorative cresting and finials. These are often found on older conservatories and our panels work well around existing features.
Customer Testimonial.
A Richardson, Cuddington, Cheshire.
I am so pleased with my New Thermotec roof.Didn't want standard White and think the colours I chose look great.  I can now use my conservatory all year round as you promised.
Get a quote today and transform your old conservatory.
Every one of our panels works to transform the original glass or polycarbonate conservatory roof, giving a host of benefits.  Installation takes just one day. Above all, the conservatory transforms into a useable all-year-round room.  Warm in winter, cool in summer and noticeably quieter too.
We are also asked about how our conservatory roof panels fit within existing conservatories as homeowners also hear about structural work with other products.  As a result of clever design, our roof panels need none of the structural work associated with other types of replacement conseratory roof products.
All it takes is a quick phone call or get in touch using the contact form on this page.  Whether you choose grey and white conservatory roof panels or any other colour, we guarantee a transformation.  Best of all there is no mess, disruption as well as any building work.  Our quotations are free too.
Additionally, our innovative conservatory roof panels come with a professional installation.  Not only do we carefully fit your new roof, we also help take away the original conservatory roofing materials by prior arrangement.  Therefore contact us today and enjoy a better conservatory every day.