An installation of Thermotec roof panels in Staffordshire to a detached house with an existing conservatory on the back.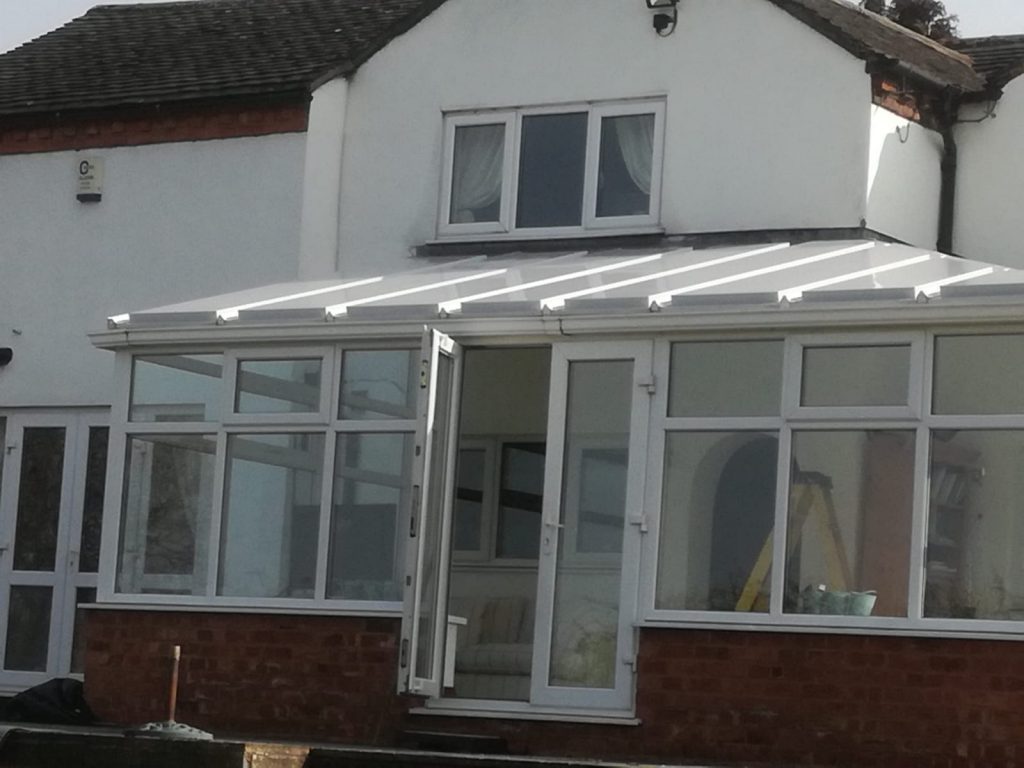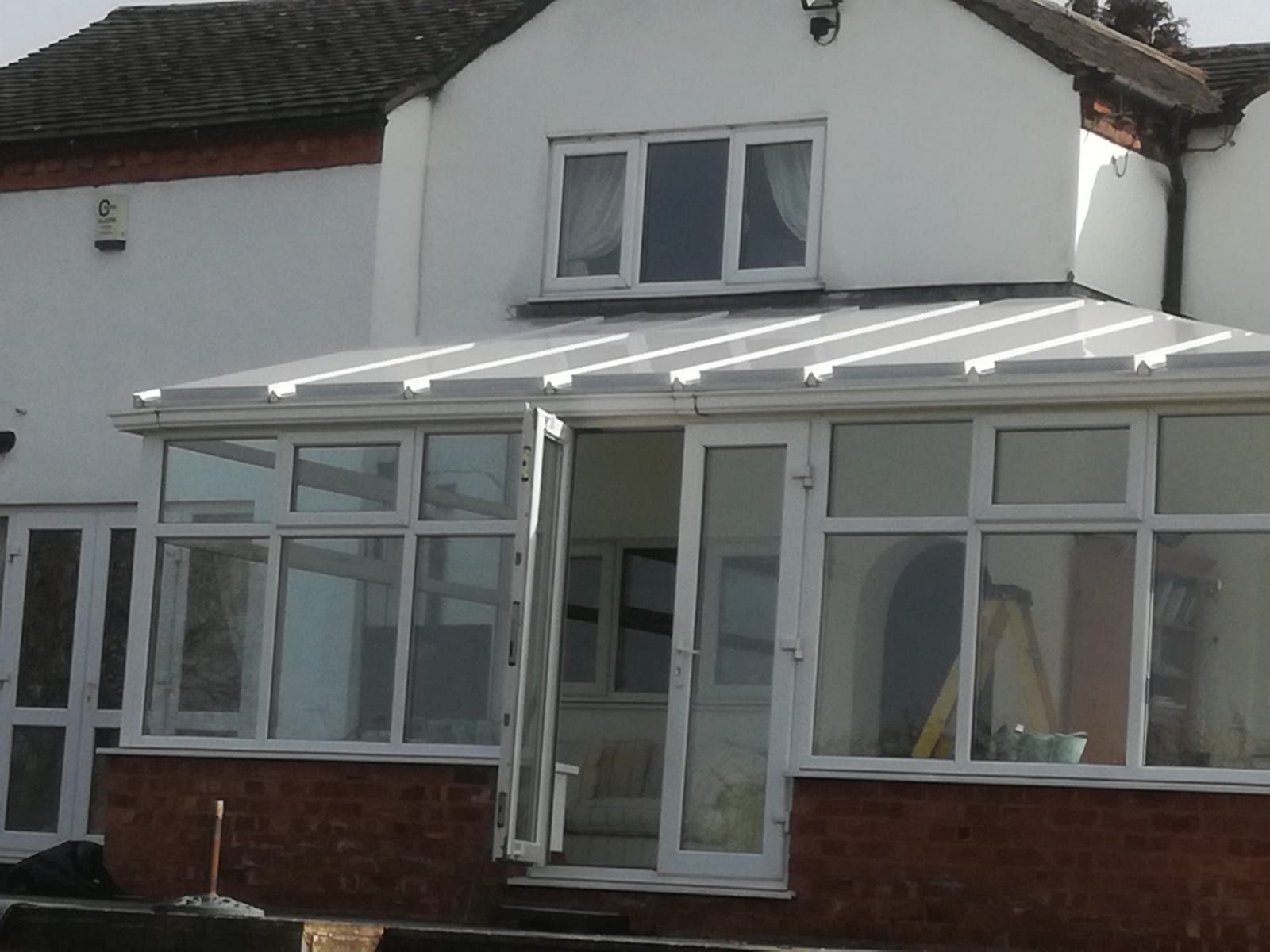 White Thermotec roof panels to Staffordshire detached house.
Designed in the 'off the wall' style, this white PVCu conservatory features a large main elevation with a set of double doors at the front and six-panel flag windows.  Each return also has windows in a similar style.
We replaced the original roofing material with light grey powder coated conservatory roof panels, sixteen in total.  The Thermotec panels to this Staffordshire house come built with thick thermal insulation and durable powder coated aluminium skins inside and out.
Amongst many benefits to a Thermotec roof, is how our panels work with any style of conservatory.  With may roof styles such as Edwardian, Victorian, P-Shape or custom design, Thermotec panels come designed to fit in any aluminium, PVCu or timber roof.
To this particular property, we removed the existing roof panels to measure up for the new solid conservatory roof.  Then we cust0m-build the panels to the precise sizes needed to fit within the existing roof bars.  At the same time, we retain the roof bar beads, gaskets and other original components.
Even better is the speed at which we transform any existing conservatory into a new, comfortable and useable space.  Our Thermotec roof panels take just one day to install.
Get your free quote today and transform your conservatory this summer.
All it takes is a phone call and friendly chat with one of our team.  We arrange a free home survey and give you a quick and accurate quotation to transform your old conservatory. Warmer in winter, cooler in summer and quieter when it rains too.
Customer Testimonial.
Mr. McConnell Staffordshire
"Very very pleased with my new Thermotec roof,  looks fab and now using my conservatory as my new office"